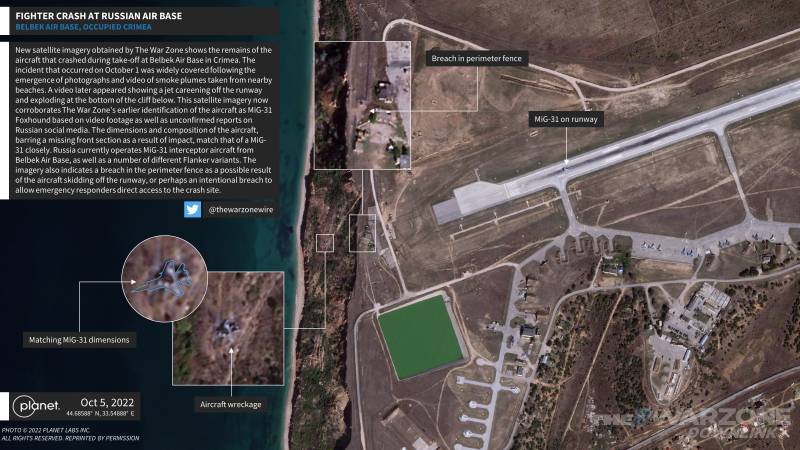 On the evening of October 1 at the airfield in the Crimean Belbek
occurred
an emergency situation with one of the aircraft of the Russian Aerospace Forces. However, there were few details of what happened, and besides, they looked somewhat contradictory. Now the near-military information resources allegedly became aware of some circumstances of the incident.
A satellite image from the American company Planet Labs, dated October 5, appeared on the Web. It shows the crash site and the airfield. Western analysts are inclined to the version that the incident happened with the MiG-31 series fighter.
In addition, according to the Telegram channel Operativnaya Liniya, as a result of the accident, a two-seat MiG-31BM interceptor was probably lost. Information about the seconded crew of the aircraft was also given.
According to updated data, on October 1, at the Belbek airbase, Crimea, a MiG-31BM fighter-interceptor from the 790th air regiment assigned to the Khotilovo airbase, Tver region, crashed during takeoff. The pilot died, the navigator survived
- says the publication, in which a screen with the silhouette of the MiG-31 was given as evidence.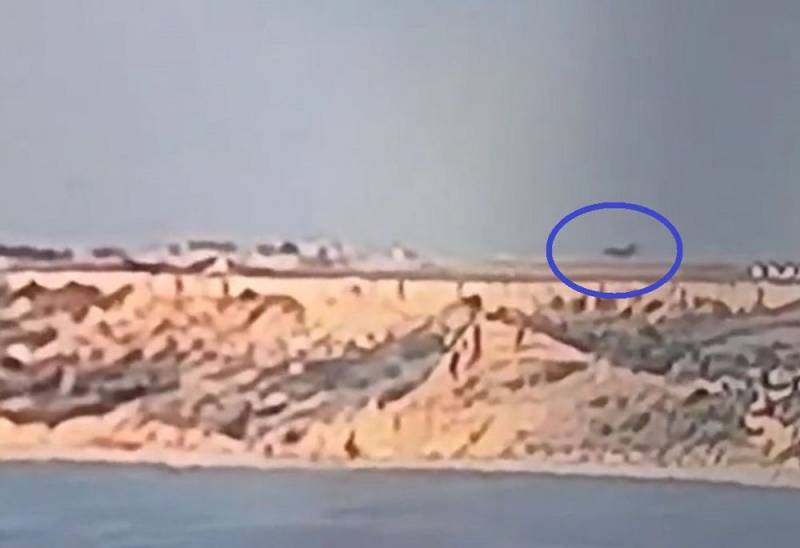 At the same time, this case was discussed at specialized forums. They claim that the first class pilot had a large flight time on such aircraft.

Note that from the very beginning we wrote that the emergency most likely arose during the takeoff of the aircraft, and not during its landing on the runway. At the same time, it is known from open sources that the Russian Aerospace Forces has more than 250 MiG-31 units of various modifications in service and in storage, of which more than 100 are MiG-31BM. We express our condolences to the families and friends of the deceased pilot.