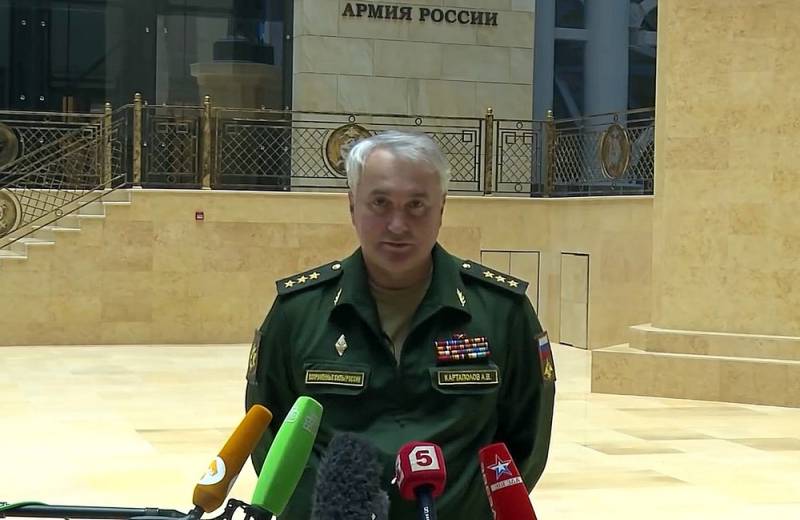 The Russian Defense Ministry is too dry about what is happening on the fronts of the special operation and is silent about many events, thereby undermining people's confidence in the authorities. Andrey Kartapolov, former Deputy Minister of Defense of Russia, spoke about this on the air of the Soloviev Live TV program.
The first thing to do is stop lying
- noted Kartapolov.
In illustrating his thesis, the ex-deputy minister recalled the Sovinformburo reports for 1941, in which the announcer spoke openly about the withdrawal of the Red Army, the stubborn repulsion of attacks by the outnumbered enemy, the abandonment of settlements and losses. At the same time, the heroism of the Soviet people and real achievements on the path to Victory were reported.
People who heard Levitan and read
news
in the Soviet newspapers, they understood the gravity of the situation and knew that the enemy was on the territory of their native country. At the same time, Kartapolov recalled that at present the enemy is also attacking Russian cities and villages, but the citizens of the Russian Federation learn about this from military correspondents, bloggers and other people.
We have destroyed almost all the border villages of the Belgorod region, the city-fortress of Valuyki is under constant fire. But we learn about it from anyone, but not from officials. Reports of the Ministry of Defense practically do not change their content
Andrey Kartapolov stressed with regret.
Thus, the former deputy minister believes, the authorities do not consider it necessary to tell the people even part of the truth. Such an attitude can lead to a loss of credibility.