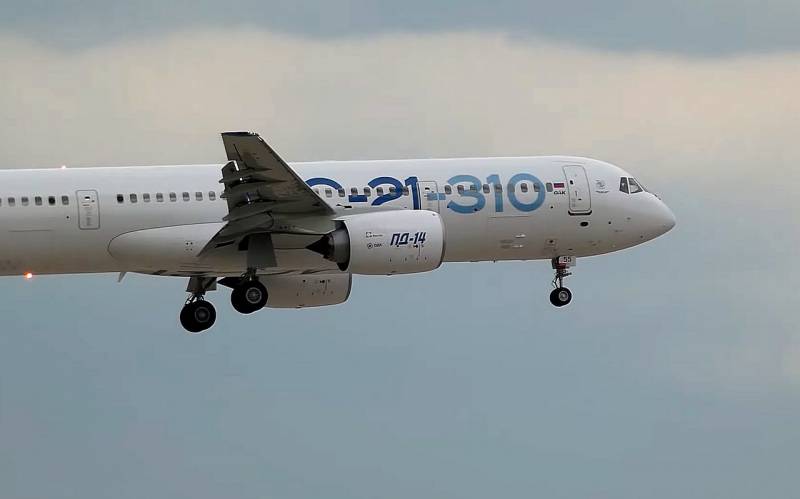 The Irkutsk Aviation Plant (IAP) has completed the installation of the Russian PD-14 engine to replace the American analogue Pratt & Whitney on the first flight copy of the new MS-21 medium-haul narrow-body passenger aircraft.
According to the head of shop 277 Mikhail Kirillov, all work on replacing the engine has been completed in accordance with the design documentation of the engineering center in full.
After remotorization, the liner will be transferred to the Flight Test and Development Complex (LIiDK) of the A. S. Yakovlev Design Bureau. After the functioning of all the necessary systems has been worked out, the MC-21 will perform taxiing and high-speed run along the runway, after which the aircraft will make a test flight.
In addition to the domestic engine, the liner was equipped with other Russian-made parts. In addition, based on the results of flight tests of the MC-21-300 and MC-21-310 aircraft, a number of important aircraft systems were finalized.
The flight with the new MS-21 engine will be completed by the end of October. Then, after several flights from the IAP airfield, the aircraft will be transferred to the Ramenskoye airfield in Zhukovsky.
By 2030, Russian airlines are planning to replenish with 270 MS-21s.