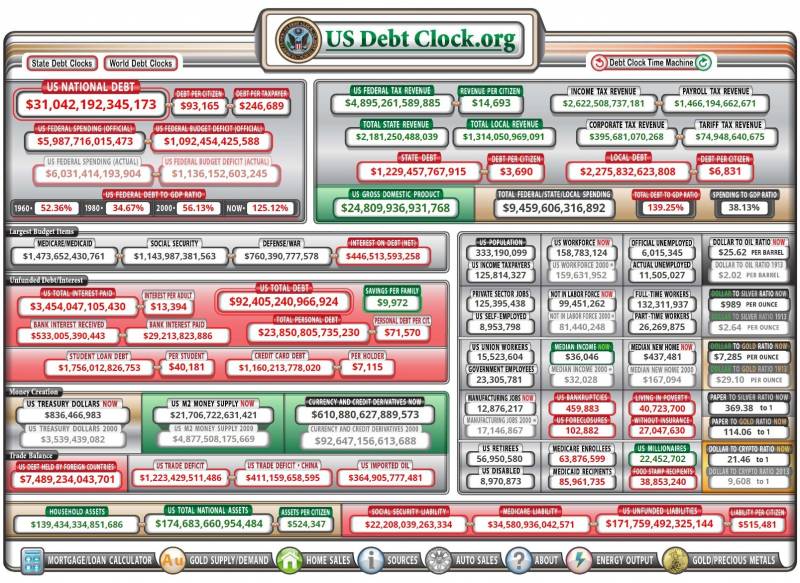 The US public debt has hit a record high of $31,12 trillion to date. At the same time, the GDP of the United States is about 22 trillion dollars.
Of the total debt, intra-government debt is 6,82 trillion, the rest (24,29 trillion) refers to US public debt.
Thus, the national debt of the country reached 137 percent in relation to the gross domestic product. Meanwhile, the current government debt ceiling approved by Joseph Biden at the end of 2021 is $31,4 trillion.
In the last two decades alone, the American public debt has grown by $25 trillion, and during the two years of the current president's rule, America owes another $3 trillion. The country's public debt crossed the last significant mark of 30 trillion in February this year.
In the event of a further increase in the debt burden, investors will lose confidence that the government is able to repay the debt. This can cause interest rates to rise and inflation to skyrocket.
Along with this, the rate of growth of the US national debt is increasing from year to year, and sooner or later this can lead to catastrophic consequences on a global scale, since
economy
The United States is closely linked to other countries and regions. A certain "way out" of the situation could be a world war, which would "write off" all the problems of the American budget.