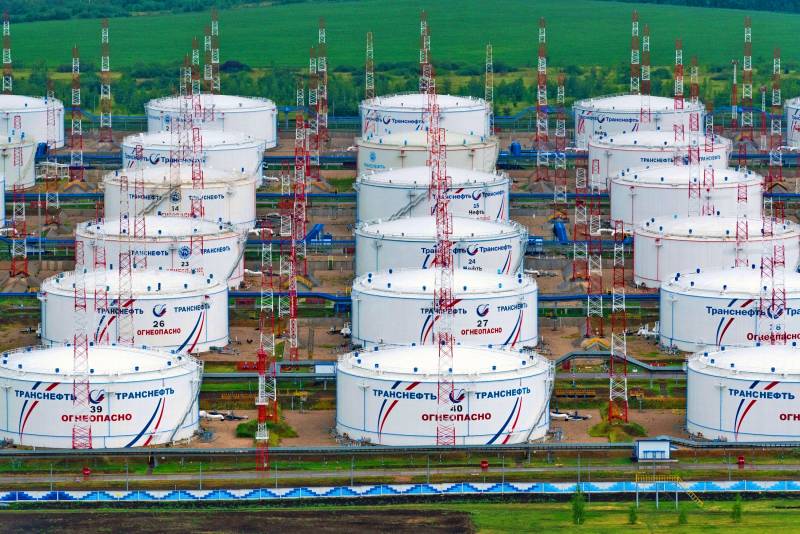 Islamabad could benefit from the United States' decision to "leave Russian oil" on the market for low- and middle-income countries, writes Pakistani portal Dawn.com.
Earlier, a State Department spokesman said the measure should not be seen as a step towards easing sanctions against Russia, but was quick to add that "other countries will have to make their own decisions based on the nuances of each case."
Earlier it was reported that the US allowed Pakistan to "make a short-term deal on Russian oil", but there was no clarity on the mechanism by which this could be achieved.
Speaking on Monday, a State Department spokesman recalled that while "the United States has been able to ban the import of oil, liquefied natural gas (LNG) and coal into its territory from Russia," Washington was aware that not all countries could afford it.
The spokesman also pointed out that while the US has banned energy imports from Russia, the US Treasury Department has issued separate licenses to allow continued dealings with entities under sanctions.
The goal of our discussions with allies and partners is to ensure that Russian oil is available on world markets for buyers in low- and middle-income countries and to help stabilize prices

- explained the official of the American department.
The spokesman also referred to the G7's September 2 statement about a "ceiling on Russian oil prices." It is noted that the "Big Seven" decided to ban services that provide the possibility of transporting black gold from the Russian Federation by sea.
A State Department spokesman said the price cap coalition is now "moving from studying the plan to implementing it, expanding the overall coalition." And on September 9, the US Treasury Department issued an interim order to ban services related to the sea transportation of crude oil and petroleum products of Russian origin.
The ministry explains that a coalition of countries, including the G7, the EU and the US, will implement this
policies
, which covers a wide range of services, one way or another related to maritime transport.
Pakistan is the 35th largest importer of crude oil in the world, and in 2020-2021 it imported $1,92 billion worth of it. Buying cheaper oil in Russia, according to the resource, will mitigate the crisis of the Pakistani
economics
.