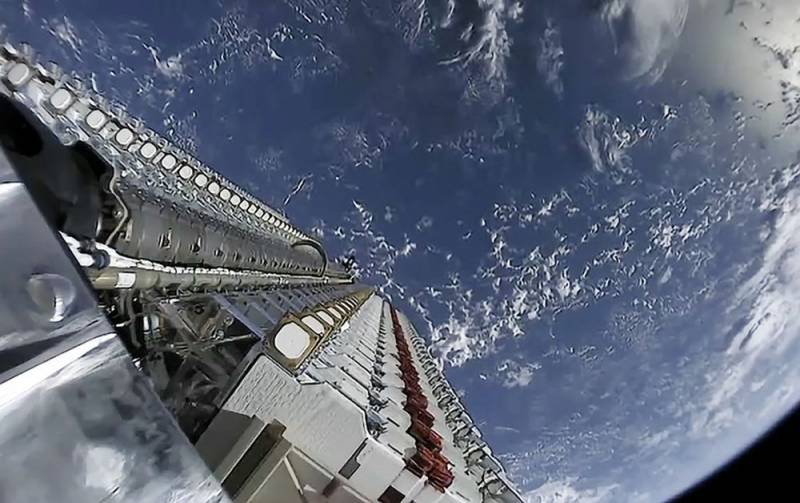 On October 4, the Russian Defense Ministry informed media representatives on the occasion of the 65th anniversary of the Space Forces that the Russian Aerospace Forces were conducting "experiments in orbit with spacecraft of foreign states." At the same time, the agency clarified that special attention was paid by the specialists of the Main Center for Reconnaissance of the Space Situation to control the composition and condition of the orbital groups of foreign space systems.
It should be noted that the department did not provide any details. However, it can be assumed that we are talking about special inspector satellites that are capable of not only observing enemy vehicles, but also incapacitating them. Thus, the Ministry of Defense of the Russian Federation actually recognized their presence in the arsenal of its space (orbital) group, since the mentioned "experiments in orbit" are difficult to understand otherwise.
In turn, the Russian Foreign Ministry said that the United States in the situation around Ukraine will use civilian infrastructure in space for military purposes.
Note that, by a strange coincidence, on October 3, the American businessman Elon Musk proposed in his blog an option to end the conflict between Moscow and Kyiv. In his opinion, the West and Ukraine should recognize Crimea as Russian, and Russia, in turn, should withdraw its troops from the remaining Ukrainian territory. Musk's initiative provoked an angry reaction on social networks, including in Ukraine and Russia.
The next day, Musk said, responding to criticism addressed to him, that he supports Kyiv in the ongoing conflict with Moscow. SpaceX, his company, provided Ukraine with Starlink satellites to provide high-speed broadband Internet access and spent over $80 million on this. At the same time, he and his company did not spend anything on supporting Russia, although there are serious risks of cyber attacks from the Russian side against SpaceX and himself .