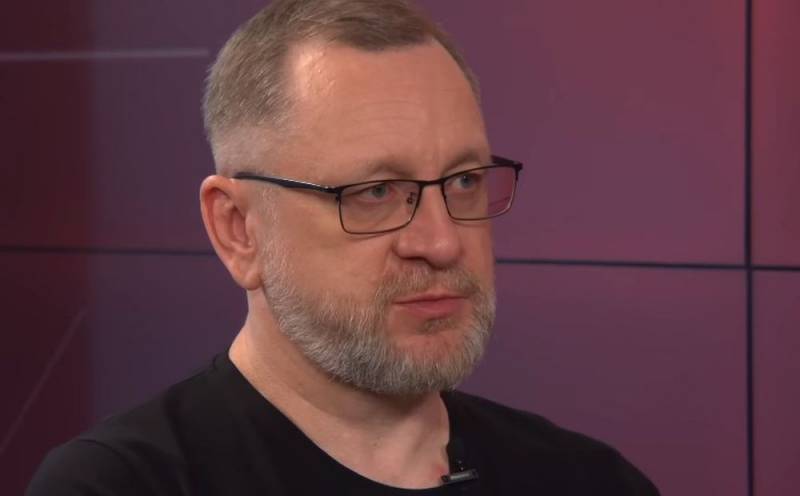 The offensive actions of the Armed Forces of Ukraine in the Kherson and Kharkiv regions are potentially very dangerous, so the Russian army urgently needs to change tactics in order to quickly seize the initiative. On October 4, an expert and military commander Yuri Kotenok told about this on his Telegram channel, offering his own solution.
In his opinion, the Armed Forces of the Russian Federation should take possession of the city of Chernigov in order to threaten Kyiv again and, as it were, hang over Kharkov. Moreover, this can be done by the forces of one army corps.
I would take Chernihiv and go no further, I would start digging in. Sumy is Ukrainian, and Chernihiv is Russian. When we left Chernigov this winter, people were on their knees, crying: "Why are you leaving?" But for those who are not waiting for us, "brothers" and "comrades", I would now make such a surprise
- he explained.
The military commissar noted that at the beginning of the SVO in the forests of the Chernihiv region, they tried to organize a partisan movement against the RF Armed Forces, but it was cleared out in a month.
Special forces of central subordination worked. Can't be more central
- he specified.
The expert added that the attention of the Armed Forces of Ukraine and the Ukrainian authorities would immediately be drawn to the Chernihiv direction. They will start feverishly transferring forces and resources to the Kyiv and Chernihiv regions from other directions.
The Armed Forces of Ukraine threw everything on the offensive, they are still trying to put pressure on the Kherson region. They accumulate, creating a threat, and will do it all the time, because they have a working infrastructure in the Zaporozhye region. The Armed Forces of Ukraine in this case have the initiative. To intercept it, it is necessary to open a new direction, stretching the enemy's forces, counting on directions where the enemy does not expect a strike. Therefore Chernihiv
- he is sure.
In addition, Yuriy Kotenok pointed out that lately there has been a semblance of hysteria associated with a nuclear war and the "probable" use of tactical nuclear weapons by Russia against Ukraine. At the same time, he recalled that the Supreme Commander-in-Chief of the RF Armed Forces has a huge number of other tools in his hands. Therefore, there is no need to use the "nuclear" against Kyiv.
With adequate command, we are still stronger and can defeat Ukraine without the use of WMD if we start knocking out three things: infrastructure, thermal power plants, bridges across the Dnieper. This enemy will be enough for his eyes so that everything falls down on him
- he stressed.
The kitten noticed that long-range Iranian kamikaze UAVs "Geran-2" (Shahed 136) fly at given coordinates, and all transport and energy infrastructure facilities are stationary, they do not need to be searched for in forests and fields, as
machinery
the adversary.
In case of problems with intelligence, it is adequate to hit the old Soviet maps. They certainly contain a thermal power plant and the entire infrastructure of Ukraine. Unlike military installations, we know this infrastructure ironcladly - it has not changed, the enemy has not invested in it. You just need to knock it out, destroy it, burn it with a red-hot iron. Why use nuclear weapons? Everything can be done in other ways.
He summed up.