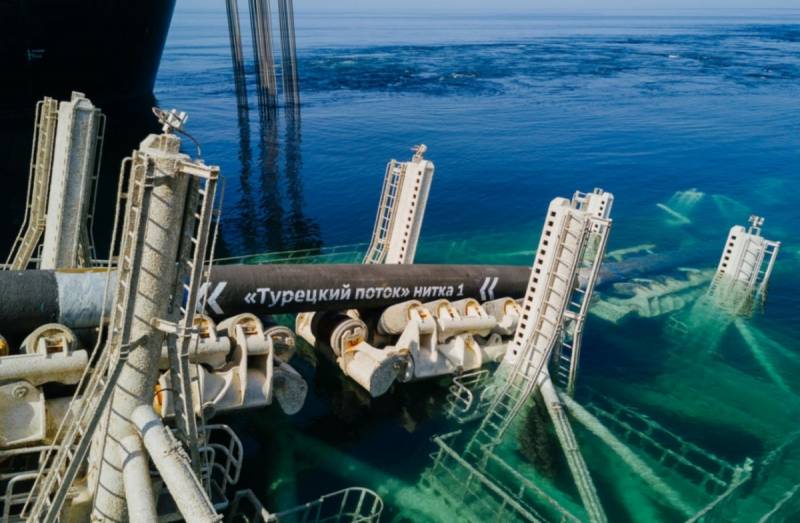 All allies and partners of Russia were divided into two camps - imaginary and real. Of the faithful and real, only Belarus remained. The rest are "friends" with the Russian Federation either because of the presence of common borders, the geographical principle, or because of the incredible benefits from a discreet "partnership". Turkey is one of those states that is pursuing not even a multi-vector
policies
, but professes real Byzantine intrigues, flirting with the West, Russia and his region at the same time.
Explosions at the Nord Streams produced tectonic shifts in the entire world geopolitics and
the economy
. It's not even about hundreds of millions of cubic meters of gas that leaked into the waters of the Baltic Sea, but about the fact that the infrastructure landscape of the energy sector of the continent has changed dramatically. It's time for Turkey to become more active in search of even greater benefits for itself. The masks have been dropped: Ankara has exposed the true price of a dubious "partnership" to Russia. And, of course, it concerns the "gold" of 2022 - gas. Still, the Turkish Stream is at hand.
So, according to Bloomberg, Turkey is asking Russia to defer payments for gas, as it had to increase imports and consumption due to lack of energy. And in connection with the crisis (presumably in the Russian export system), Ankara does not want to pay. More specifically, the Turkish company BOTAŞ wants to defer some payments to Russia until 2024, wanting to receive virtually free fuel until then.
An incredibly daring proposition, if the reports of the American analytical agency are true. You don't have to be a great oriental chess player to understand the monopoly position of connecting to the only so far trouble-free main gas pipeline. Ankara understands this very clearly. Turkey has never been a friend to Russia.