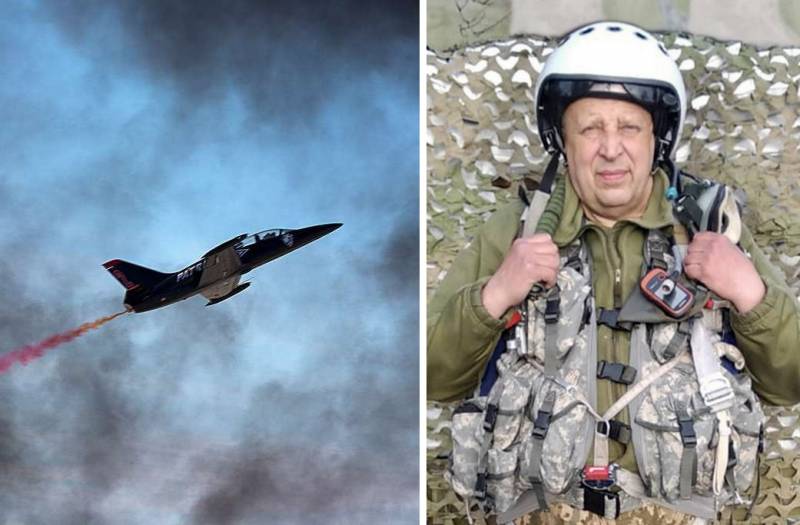 Ukrainian sources reported the discovery of the body of one of the "ghosts of Kyiv", Colonel Mikhail Matyushenko, who died in June in an air battle over the Black Sea. A few days later, the military will be buried in Bucha.
At the same time, it is indicated that Matyushenko, who piloted the L-39 Albatross combat training aircraft, was able to confront two Russian Su-30 fighters at night. This version of events raises doubts among the military expert, Colonel Mikhail Khodarenko.
I can hardly imagine that a training aircraft, not equipped with any means of control and guidance of high-precision weapons, including a powerful radar, could fight against two Russian Su-30s
- the analyst noted in his telegram channel.
According to Khodarenko, the Ukrainians pass off as a battle only an attempt by a training aircraft to take off and gain altitude. S-30 fighters, thanks to their radars, can see a target hundreds of kilometers away, so the L-39 is not able to compete with them in combat.
Kyiv, on the other hand, needs legends, and local propagandists are trying to fashion another story full of heroism that would inspire people to desperate resistance.
Along with this, as Mikhail Khodarenok writes, the "ghosts of Kyiv" do not represent a serious force, and this is beginning to be understood in Ukraine.
These are not career pilots, but real dinosaurs without proper training
- the expert emphasized.