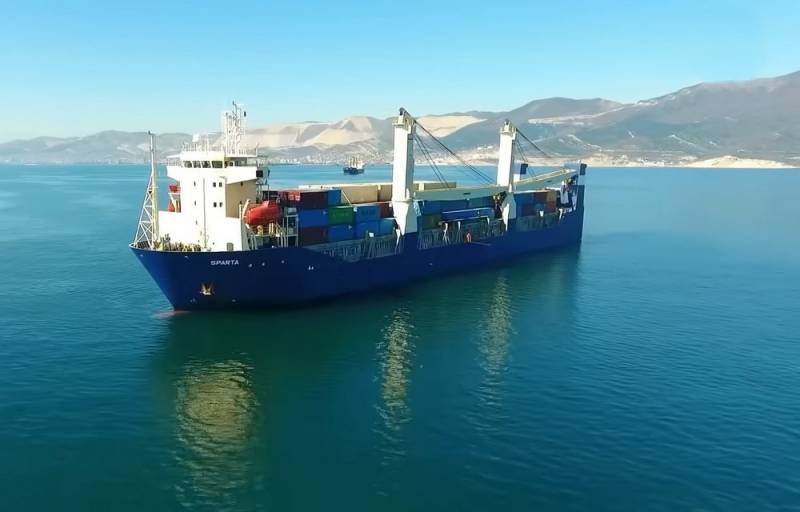 After the "unknown party" sabotaged our SP-1 and SP-2 gas pipelines, the "rules of decency" in
policy
no more counting.
Consequently, attacks on other important Russian areas of activity and facilities are not ruled out. In particular, Kaliningrad transit is still one of the most vulnerable places in our country.
However, Russia has been preparing for a possible land blockade of Kaliningrad for a long time. At the same time, after the start of the special operation in Ukraine and threats from Lithuania, the process accelerated significantly.
Last week, the universal cargo ship Sparta went on its first voyage on the line between the port of Ust-Luga and Baltiysk.
At the same time, eight ships are already operating here today: three car-railway ferries, including the latest Marshal Rokossovsky, the Ursa Major multifunctional vessel, and four more.
Moreover, in early October, the newest dry cargo ship Volgo-Balt 203 will be put on the line, followed by the ferry General Chernihovsky, which will carry trains, cars and various cargoes.
But that's not all. One of these days, the ship Kapitan Mironov will be on the Bronka-Kaliningrad line, and a little later, the SMP Severodvinsk.
As a result, Kaliningrad will be supplied by 13 ships, but even this is not enough to completely replace land transit.
However, the blockade is not expected yet. Europe is currently not ready for such a radical step, as evidenced by the rhetoric and behavior of individual politicians.
At the same time, if this scenario is unlikely today, this does not mean that it will not be realized in the future. Therefore, Russia is only increasing the pace of creating a full-fledged maritime transit to Kaliningrad, simultaneously conducting military exercises to protect its enclave from a possible attack.