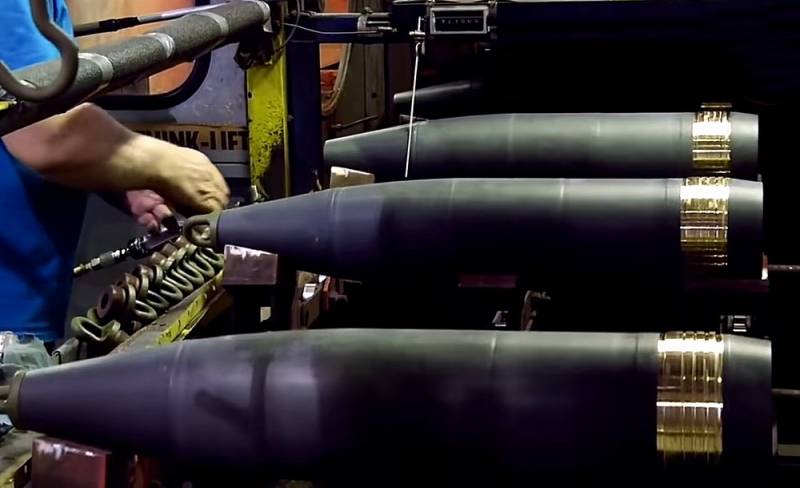 The efforts of the North Atlantic Alliance to provide the Ukrainian armed forces with ammunition have led to the fact that the arsenal of NATO itself has begun to steadily decline. Practice has shown that in real combat operations, the Western bloc is not able to provide itself and its allies with a sufficient number of shells.
Thus, since March, the United States has shipped about 840 155-mm howitzer shells to Ukraine. At the same time, the annual volume of production of these munitions in the United States itself is about 30 - about the same amount that the Armed Forces consume in two weeks of a military conflict. Therefore, according to the CNBC resource, only shells for the internal needs of the US Army remained in the reserve of the American defense department.
A similar situation develops with regard to missiles. Washington sent 8500 Javelin man-portable air defense systems to Kyiv, and the Pentagon needs about ten years to restore such a volume of MANPADS, producing 800 units a year.
Due to the lack of such ammunition, the Armed Forces of Ukraine are forced to limit the use of 155 howitzers and Javelins with Stingers, using mainly smaller-caliber shells and HIMARS missiles. However, the latter also come to an end.
Meanwhile, the United States plans to allocate another 18 HIMARS installations to Ukraine, while they will be delivered within two years and only to replace the destroyed ones. With the most optimistic calculations, the United States military-industrial complex will be able to produce from 24 to 96 complexes per year. The American industry is capable of seriously increasing the production of such weapons only with a complete transition to a military footing.