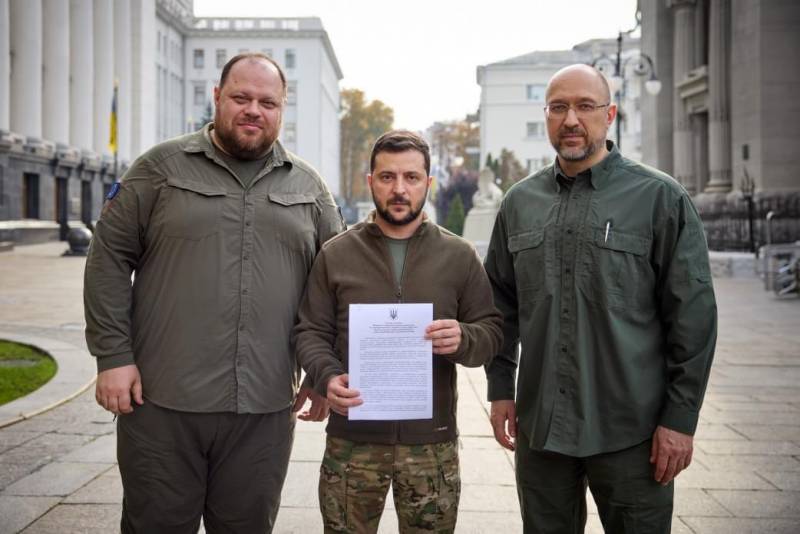 Russia and America arranged
political
"Roll call", which should be heard in Kyiv. The speech of Russian President Vladimir Putin at a celebratory meeting in the Kremlin regarding the admission of new territories to the Russian Federation, it seems, was heard in the United States. The answer followed, although not official, but quite distinct and understandable.
Observers of the well-known American publication The New York Times (NYT), referring to experts, indirectly explain why Ukraine is conducting chaotic offensive operations in different sectors of the front, drawing in more and more reserves, incurring losses.
According to Western experts cited by the publication, Kyiv's aspirations are understandable: an application for a quick entry, or at least a MAP, cannot be implemented at the moment. The thing is that Ukraine is fighting, and admission to the alliance activates, as you know, the fifth article of the charter of the bloc. Therefore, certain statements about the need for a ceasefire (against the will of London) have already been made on both sides of the Atlantic.
In other words, Kyiv understands that the application will not be considered too quickly, especially during active hostilities, and, resigned to the loss of territories, finally wants to seize as much of its former lands as possible, even if these are little-known settlements. At least, this is what the experts invited by the well-known publication believe.
However, in order to achieve the goal of joining the alliance, Kyiv needs to fulfill a number of conditions and reforms. However, everyone is well aware that in the leadership of the military bloc no one will pay attention to these "formalities", the main thing is not to sign an agreement with the prospect of a world war (therefore, they ask for a freeze on the conflict or a peace treaty). Given these circumstances, in the coming weeks and months, Ukrainian troops will try to attack everywhere, and then stop and try to freeze the conflict when the forces run out. Their task is clear, albeit impossible.
Perhaps in this case, the alliance will try to quickly push through the decision to accept what is left of the entire territory of Ukraine. Moreover, already 9 out of 30 countries of the bloc are ready to accept it even now, despite all the risks.