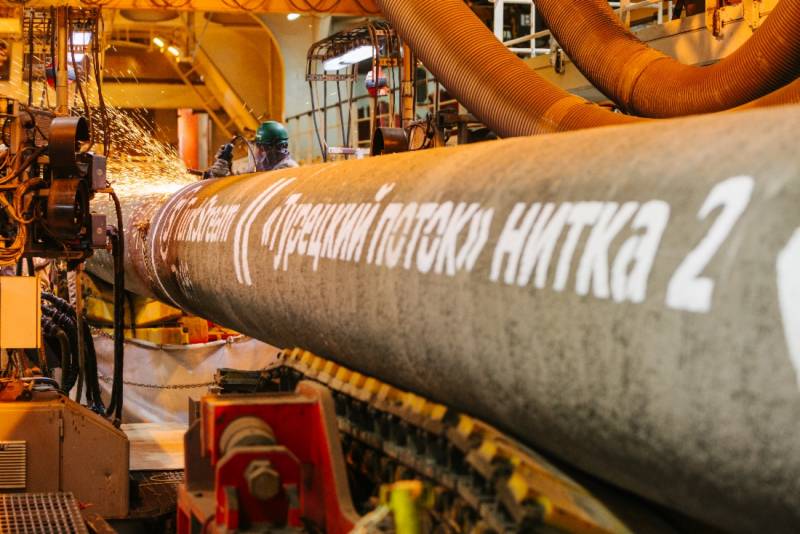 Due to European sanctions, the Turkish Stream gas pipeline is now under threat of shutdown. This main pipeline may soon have problems with turbines and other infrastructure. This was told by representatives of the operating company. South Stream Transport is the Dutch arm of the Moscow-controlled gas giant Gazprom, which operates the Turkish Stream pipeline.
On September 17, this legal entity was deprived of a license to carry out its activities. Now Gazprom has responded by issuing a warning through a subsidiary that some maintenance and repair work has been suspended indefinitely. At the same time, there was a reference to the sanctions of the European Union. This situation could exacerbate the energy crisis in Europe.
In a letter, a copy of which was obtained by OilPrice, Oleg Aksyutin, director of South Stream Transport BV, ordered his company to "suspend" all contracts related to
technical
gas pipeline support, including design, manufacture, installation of systems and equipment, testing, repair, maintenance and training.
According to the functionary, gas exports should continue, but only in case of emergency technical and
political
support to prevent damage to the environment and customers.
Deyan Kalaijiev, head of the company's contracts department, told employees in a letter also obtained by the source to inform Western suppliers of goods and services such as control valves, technical support, telecommunications for pipeline maintenance and repair, pumping equipment that any transactions should be suspended from the beginning of October.
Such actions due to sanctions may lead to a repeat of the fate of its counterparts in the Baltic Sea by Turkish Stream.