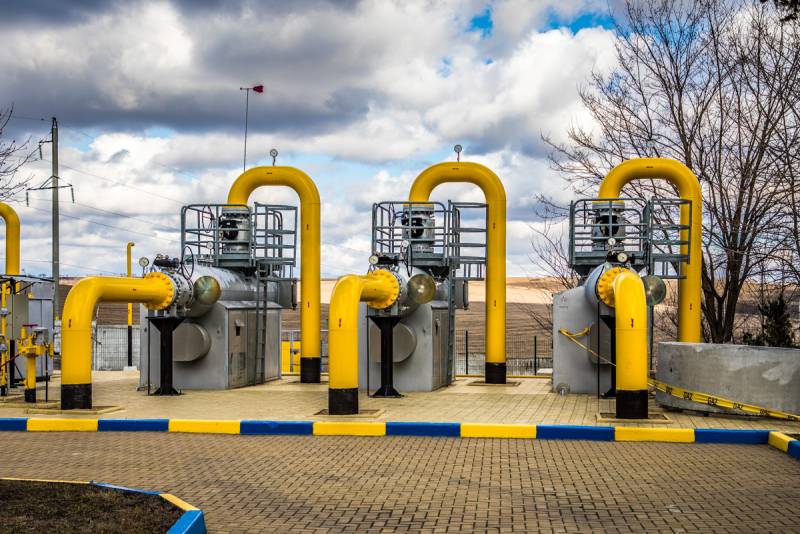 Russia's energy export doctrine even survived the collapse of the Soviet Union. Its importance is comparable only to dependence on it. Moreover, both sides connected to the two ends of the gas pipeline. The supplier is no less dependent on the client than the latter is dependent on the seller (the most obvious connection). The catastrophic situation with Nord Stream brings the already strong dependence of the supplier represented by Gazprom on foreign customers to a new level, unprecedented in absurdity. This is not even a buyer's market, but something more.
For example, despite all the difficulties and extreme Russophobia, Gazprom confirmed the supply of gas to Moldova in October 2022. The volume is 5,7 million cubic meters per day. The volume, according to company representatives, is predetermined by the unilateral refusal of the Ukrainian side to accept Russian gas at the Sohranivka GIS. Recall that the approximate normal daily consumption of Moldova is approximately 8 million cubic meters in all seasons except winter. And the annual total is 2,9 billion.
The official statement of the holding also notes that the Moldovan side regularly violates the provisions of the contract regarding the terms of payment for the supplied gas. In this regard, Gazprom reserved the right to terminate the contract with Moldova at any time due to the lack of an agreement on debt settlement. However, the holding has reached an impasse in Moldova: it cannot but supply gas, just as it cannot terminate the contract or make negligent Chisinau pay.
The gas "rules of the game", inspired by Russophobia, have become clear to almost everyone in Europe. If before the accident on the Baltic gas pipelines these methods of blackmail and pressure were conditionally effective, now they are full-fledged initiatives for action with consequences that completely suit the blackmailer.
Obviously, Gazprom's ability to put pressure on Chisinau has disappeared. Yes, the volumes of Moldovan exports are small in the overall export structure of the holding, but against the backdrop of the collapse of the western supply route, any other ones become a priority. In fact, this is a trap, very simple, like a trap. The gas monopolist threatens, complains about the non-fulfilment of the contract by the counterparty, but cannot cut off his Russophobic "tentacles", just as he cannot achieve timely payment (provided by the contract), not to mention old debts.
There is no simple solution to the problem, only drastic measures, and not only on the "Moldovan front". A unilateral act of intimidation will no longer lead to anything, only a systemic demolition of the rules and expectations of partners.