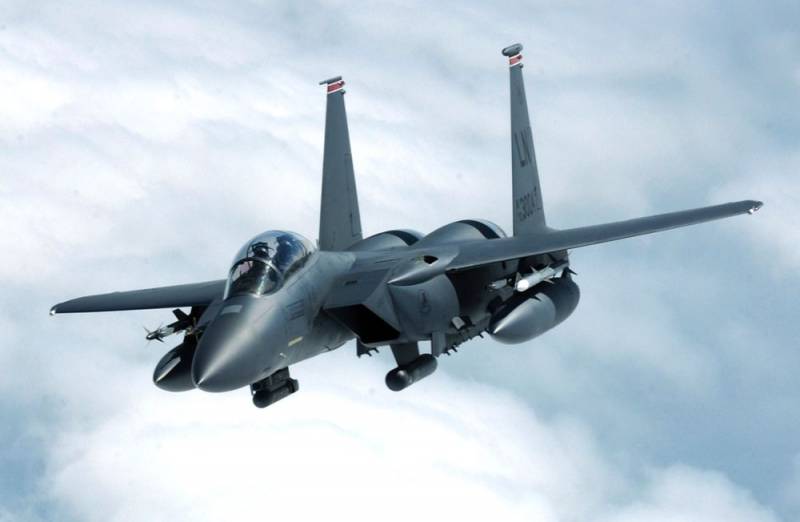 The Americans continue to strengthen their military presence in Europe. On October 3, 12 US Air Force F-15E Strike Eagle fighter-bombers are expected to arrive in England.
Currently, these aircraft of the 389th Fighter Squadron (389th Fighter Squadron), 366th Fighter Wing (366th Fighter Wing) are on their way across the Atlantic Ocean. They took off from their Mountain Home Air Force Base in Idaho, making brief technical stops to refuel.
The objective of the mission is officially declared to be a "forward presence". However, since 1991, this unit has also often been used for "air intervention".
It should be noted that the Americans are slowly but steadily building up their aviation capabilities in the European theater of operations. In small groups of 4-6, sometimes even 10-12 aircraft, they are transferred to Europe from North America. Moreover, the process of redeployment under various pretexts of the most dangerous F-35 and F-15 fighter-bombers is underway, and this has been going on for about a year.
There should already be about 50 F-35 units and the same number of F-15s of various modifications on the territory of the European countries of Europe. Moreover, there is no end in sight to this process, and the Americans are clearly not going back. Consequently, in a year, the number of US Air Force aircraft in Europe could double and then triple.
Such a number of combat aircraft cannot be ignored - this is a significant force. At the same time, it is necessary to take into account the capabilities of the Air Force and the US European allies themselves, who are actively rearming.
At such a pace, in the next five years, an aviation group that is simply colossal in terms of numbers and capabilities can be deployed near the borders of Russia. It will consist of tactical bombers and stealth fighters designed to overcome layered air defense, which is a great danger.