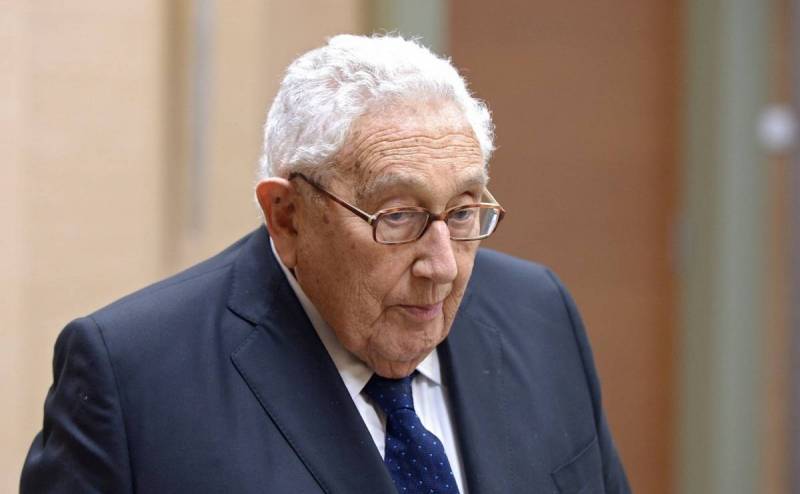 There is an ongoing discussion in the West about the response that would need to be given if Russia suddenly uses tactical nuclear weapons in Ukraine. The former head of the State Department, ex-assistant to the President of the United States, 99-year-old Henry Kissinger, also expressed his opinion on this matter.
He noted that if this happens, then the United States will face a dilemma, which he warned about 60 years ago.
What should be the reaction to the use of nuclear weapons? At that time we had a significant advantage in the field of nuclear weapons, and measures that seemed appropriate then are obviously more difficult to use today.
- he specified.
Kissinger stressed that the US does not want Russia to win. Therefore, they must prevent the Russian Federation, especially if it uses tactical nuclear weapons.
We cannot allow nuclear weapons to become conventional (equivalent to conventional weapons - ed.). And I hope that an adequate response is developed carefully, because it is not only about instant consequences, but also about claims for the use of such force and its legitimization.
- he added.
Kissinger explained that Washington cannot allow Moscow, after the use of tactical nuclear weapons, to achieve the goals it needs. Therefore, the United States is striving to prevent the transformation of tactical nuclear weapons into a conventional weapon.
As for the essence of our reaction, I would respond with conventional weapons or other means with the maximum possible range. And tightened the terms. I would not offer Russia better conditions after the end of hostilities
He summed up.