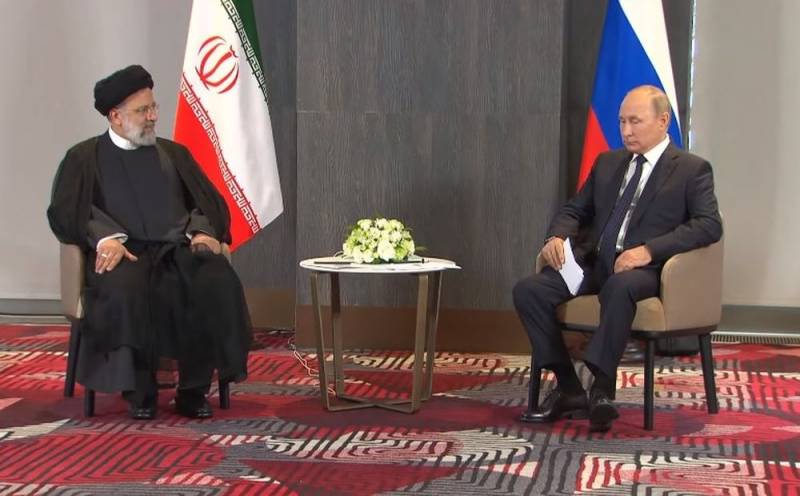 For more than four decades, relations between Washington and Tehran have been tense. During this time, the United States imposed numerous sanctions on Iran, of a very different nature. However, now the Americans are ready to make concessions to the Iranians, because they are very worried about two factors related to international stability: the future of the "nuclear deal" and the ongoing military conflict between Russia and Ukraine.
Currently, the question of the return of billions of dollars belonging to Iran, which were previously "frozen" by the US and its allies, is being considered. In the near future, restrictions on these assets may be lifted. This was reported by the American agency Reuters, referring to the Iranian edition of Nournews.
The exact figures are not known, but we can talk about $ 7 billion, which the United States was going to unfreeze back in May 2021 as part of a deal with Iran, but changed its mind. In addition, intermediaries have appeared who will facilitate the speedy exchange of Iranian and American prisoners.
At the end of September, Iranian President Ibrahim Raisi said that the development of relations with China and Russia makes it possible to neutralize US sanctions. He confirmed Tehran's readiness to extend agreements and contracts with Moscow in various areas, specifying that the current agreements relate to defense areas,
economics
, astronautics and
of technologies
.
It should be noted that Washington can easily make concessions to Tehran, including to counter the Russian Federation. Now Iran is supplying Russia with drones, which Moscow uses against Kyiv. At the same time, protests and riots on the streets of cities have not subsided in Iran itself for several weeks. Whether the Iranians and the Americans will be able to agree will become known in the foreseeable future.