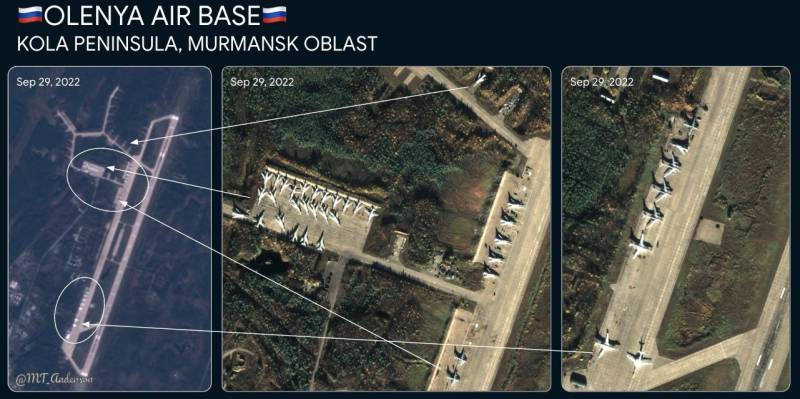 Western analysts who have been watching Russia for years and assessing the state of its military potential, using the service of the Israeli company ImageSat Intelligence, made out changes at the Olenya long-range aviation airfield on the Kola Peninsula near the city of Olenegorsk, 92 km south of the regional capital Murmansk. Allegedly, there, closer to the northern border, the Russian Aerospace Forces have already relocated six Tu-160 and Tu-95MS strategic bombers.
The presented satellite images show the dynamics for almost 1,5 months. On August 12, the airfield area for aircraft parking was empty. On August 21, there were already 4 Tu-160 units there. On September 25, 3 Tu-160 units and 3 Tu-95MS units were spotted.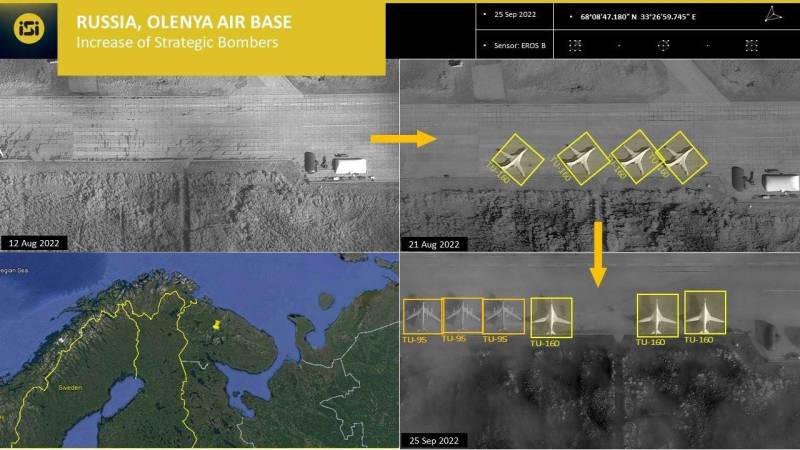 Moreover, on September 24, only 3 Tu-160M ​​units were seen at the airfield, i.e. one such "strategist" flew off somewhere, and the Tu-95MS turboprops had not yet arrived. The airfield itself, together with the air group located on it, is a structural unit of the 6950th AvB (Engels in the Saratov region).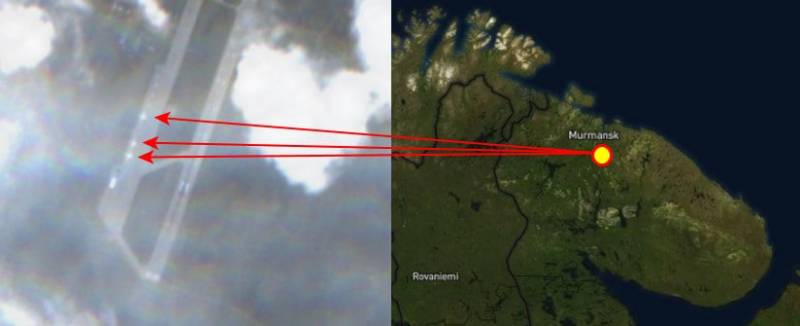 Western experts were alerted by the movements of the Russian military in the region. They considered Moscow's actions a threat to the Scandinavian states (Norway, Sweden and Finland). At the same time, Western military analysts cannot say for sure whether what is recorded is preparation for a major exercise or a preliminary dispersal before something more sinister. And this unpredictability worries them a lot.
She only reminded that earlier from here "strategists" regularly visited Great Britain and France, flying across the North Atlantic and skirting Scandinavia. They also made flights to the North Pole and even to the coast of Alaska, patrolling the space over the Russian Arctic. After Russia launched a special operation in Ukraine, as well as the accession of Stockholm and Helsinki to the NATO bloc, the situation became more tense.