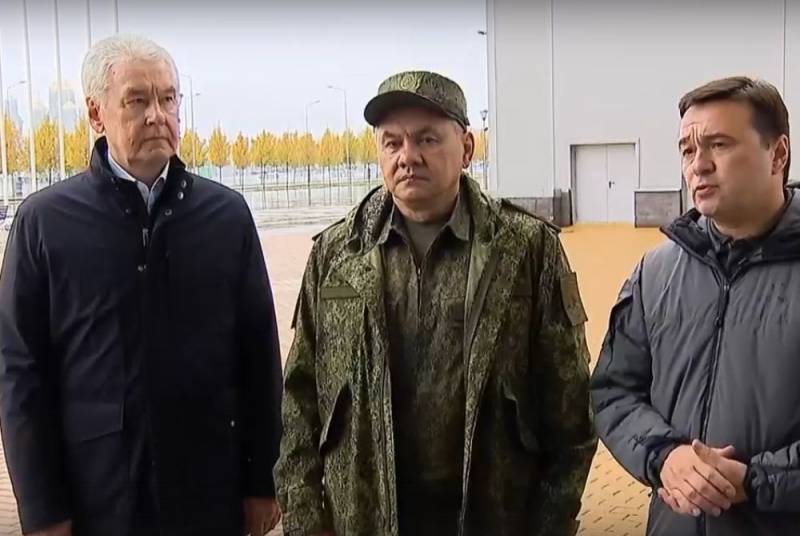 On October 1, Russian Defense Minister Sergei Shoigu, as well as Moscow Mayor Sergei Sobyanin and Moscow Region Governor Andrei Vorobyov jointly inspected the preparation process and conditions for the deployment of volunteers and Russian citizens mobilized (called up from the reserve) in the area to participate in the NWO in Ukraine. Objects in the Moscow region were converted into special centers on the basis of the Patriot Congress and Exhibition Center and the Avangard educational and methodological center for the military-patriotic education of young people in Kubinka.
During the visit to these facilities, the Minister of Defense was asked a number of topical questions that directly relate to the partial mobilization in the country and the demobilization of "conscripts" recently announced by the President of the Russian Federation. In particular, the minister replied that women would not be called up as part of the ongoing partial mobilization.
No. And this was not in the plans for the future. We do not intend and do not intend to call women
- said Shoigu.
The next question concerned students who study at paid universities with state accreditation. The minister recalled that according to the decree of the head of state, students of state universities are not subject to mobilization. He clarified that changes will be made to this document and students of commercial (private) universities will also not be mobilized.
An addition to the presidential decree has now been prepared. <...> They will also be subject to this provision
- he assured.
After that, Shoigu was asked about the future fate in the light of the partial mobilization of those who are currently completing their military service in the RF Armed Forces and must return home, because the new conscription of the "conscripts" has been moved to November 1.
All according to plan. As for returning home, the decree does not apply to this, so everything happens within the framework of the draft campaign, which was, in fact, every year, i.e. On October 1, the guys will start returning home. The shift is connected only with the fact that today there is a fairly high workload of military registration and enlistment offices and we would not like there to be all sorts of overlays. That is why the call itself has been moved to November 1. As for demobilization, there are no shifts here, demobilization is proceeding according to plan
the Minister explained in detail.
We remind you that Russia started the NWO in Ukraine on February 24 and after almost 7 months, on September 21, partial mobilization was announced in the Russian Federation, according to which 300 thousand reservists should be included in the troops in the coming months.