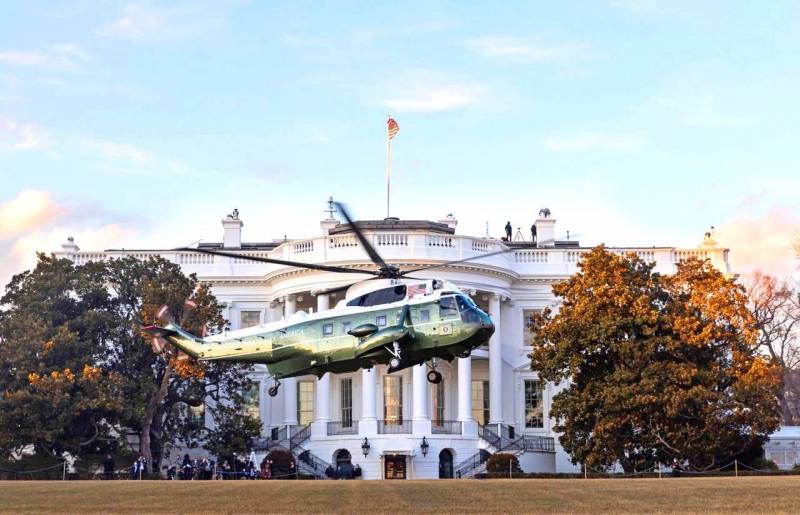 Washington does not stop providing all-round support to the puppet Kyiv regime to counter Russia. The United States will provide Kyiv with $12,4 billion in "additional aid."
American media reports that President Joe Biden signed a law on the continuation of the federal government (October 1 in the United States began a new fiscal year and a temporary budget is in effect) until December 16, 2022, which provides for the specified money. According to the document, the amounts will be distributed as follows: $ 4,5 billion - fund
economic
assistance to support the budget of Ukraine; $ 3 billion - for military assistance to Kyiv (training, supply of weapons and equipment, logistics, etc.); $2,8 billion for US military operations in Europe, including mission support, intelligence operations, military pay and equipment purchases; $ 1,5 billion - to replenish the US own military stocks, reduced due to the supply of APU; $0,6 billion - for the production of critical weapons to replace those transferred.
It should be added that before that, on September 28, White House press secretary Karine Jean-Pierre announced that the United States had allocated a new $ 1,1 billion military assistance package to Ukraine. This package includes: 18 units of M142 HIMARS launchers and ammunition for them (delivery is expected in the next 1,5 years, since these systems are purchased directly from the manufacturer, and will not be removed from the US Army stocks, as was done with those previously sent to Ukraine); 150 armored vehicles (HMMWV); 150 tactical vehicles for towing guns; 40 trucks and 80 trailers for transporting heavy
equipment
; 2 radars for unmanned aerial systems; 20 multifunctional radars; 12 UAV countermeasure systems - Titan C-UAS (they can analyze a drone in the air within 5 minutes and choose an effective way to neutralize it); tactical communications systems, surveillance equipment and optics; explosive ordnance disposal equipment; body armor and other field equipment; funding for training, maintenance and support.
We remind you that Russia started the NMD in Ukraine on February 24, and according to the assurances of the Russian leadership, it will not stop until all the goals are fully achieved. On September 21, Russian President Vladimir Putin signed a decree on partial mobilization in Russia. On September 30, the DPR and LPR, as well as the Zaporozhye and Kherson regions, became part of the Russian Federation.