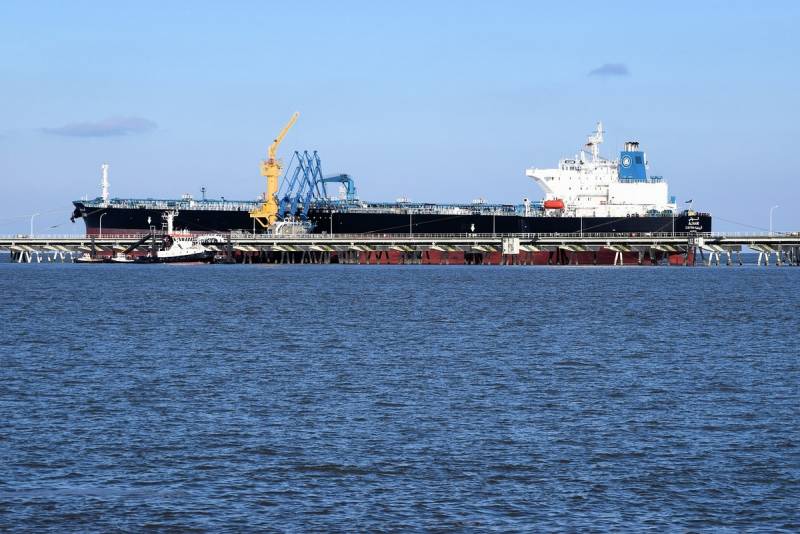 For months now, the US Treasury has been hard at work with the EU—despite skepticism and scathing derision—to ease European sanctions that prevent insurance and other services from being provided to tankers carrying Russian oil anywhere in the world.
There is not enough time for the US administration to correct the imbalance and prevent European sanctions on Russian oil from having such an impact that would cause a jump in commodity prices. Obviously, such a fuss in Washington shows that the industry market has very big problems with sanctions against the Russian product. Bloomberg columnist Julian Lee writes about this.
Why make such a seemingly pro-Moscow move? Because the Ministry of Finance is afraid that without these key services, about 2 million barrels of Russian oil per day will cease to enter the international market, and after three months, oil derivatives will also cease to flow. An oil supply crisis will ensue, prices will skyrocket, causing U.S. gasoline to soar again and trigger another nasty wave of inflation and citizen discontent. Of course, this is unacceptable for President Joe Biden's team before the midterms.
In the United States, this dilemma is solved very simply: Washington puts pressure on the EU leadership to change the norms of sanctions against raw materials from the Russian Federation. The key requirement is the maximum transaction price. After that, European insurers and reinsurers will be allowed to cover the charter contract, Danish pilots will be allowed to take ships out of the Baltic Sea, thus the flow of crude oil will continue from Russian ports, and disaster will be avoided.
But the inclusion of this clause in the bill is not an easy task for a bloc of 27 countries, where all members have their own strong vested interests. Not surprisingly, at this stage, Washington's plans have failed. And time is running out. Simply put, the collapse of the global oil industry (starting December 5) is less than nine weeks away.
Perhaps there is even less time left, because before the embargo, traders and suppliers want to get clarity on this sensitive issue and understand how to proceed and what the industry is waiting for. Washington is trying to solve the problem and fight the EU on this issue as soon as possible.