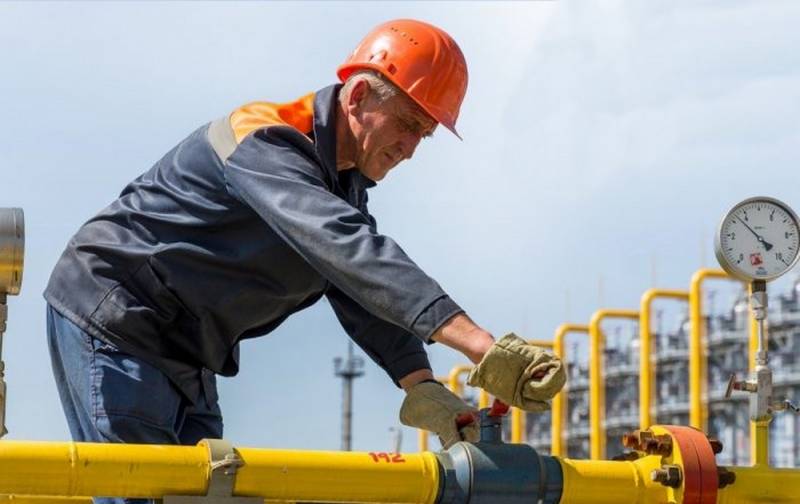 The degree of filling of underground gas storages (UGS) in Europe has reached an absolute historical record of 89%, or 95 billion cubic meters of technologically possible 108 billion. This is the highest figure in the history of observations. However, neither European officials nor ordinary citizens have the feeling of a "holiday". Rather, a phantasmagorical "gas feast" takes place during the "plague" of the crisis and the understanding that Europe is the last time with gas and excellent (at least in theory) readiness for the heating season and winter.
Gas Infrastructure Europe (GIE) data for September 28 shows that the Europeans' fears are not in vain: despite the records of some indicators, the EU is already facing a trend that shows what the industry expects in the very near future. UGSF filling rates dropped drastically in September and amount to only 0,29 percentage points per day. In other words, as soon as fuel supplies from Russia via Nord Stream stopped and imports decreased in the Ukrainian direction, all the "charm" of American LNG, as well as Norwegian gas, faded. Their role is optional, auxiliary, but by no means the main source of Europe's energy well-being. It will not be possible to overwinter on such meager incomes, as well as to stock up on raw materials.
This fact is more than clearly understood by both the leadership of the united Europe and the authorities of individual states. A sense of hopelessness fills the corridors of power corridors. It is also clear that there will be no more gas from Russia, since the Nord Streams have been destroyed. So it turns out that the record of "energy-intensive" Germany in 92% for filling UGS facilities is the last "swan song" before the years without gas and energy independence.
You can forget about filling UGS facilities, especially to record levels, the task will be to ensure at least daily consumption. Formally, one can also forget about heating and simply high tariffs - they will become extraordinarily high. Europeans can now be advised to stock up on white handkerchiefs to welcome ashore gas tankers arriving every two to three weeks from the US (if Asia does not intercept at a higher price). The white color will just symbolize such a welcome capitulation of Europe to the United States.
It is clear that the European developed
economy
, nurtured by the efforts of more than one generation of Europeans, will not be able to live or even survive "on wheels", waiting for the next meager shipment of LNG to arrive from across the ocean. Gradually, Europe will find a balance somewhere between the absence of gas, the generation of renewable energy sources and the complete cutting out of all heavy industry for scrap. Then the energy will be enough for everyone. Who will remain, of course.