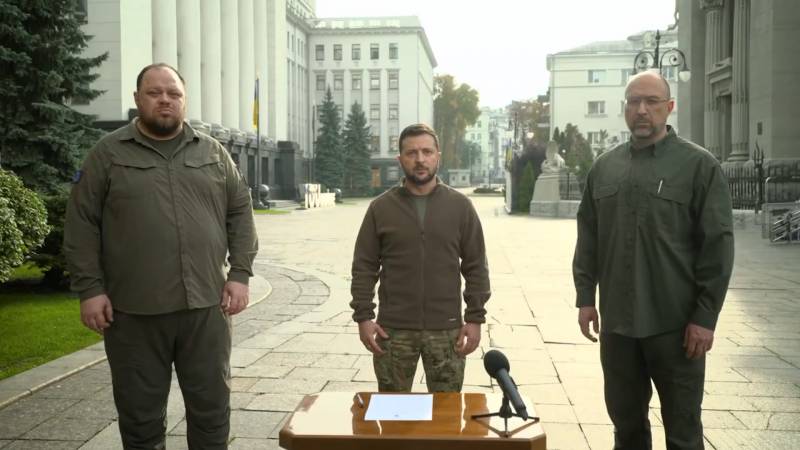 In response to the reunification of the LPR, DPR, Zaporozhye and Kherson regions with Russia, Volodymyr Zelensky announced that Ukraine is applying for accelerated accession to the North Atlantic Alliance on September 30.
Following the meeting of the National Security and Defense Council, Zelensky noted that Ukraine had allegedly already proved its compatibility with the standards of the Western bloc and had actually passed the necessary path to join the alliance. In a video message, the Ukrainian leader stressed that the application for NATO membership is being submitted in an expedited manner, and signed the corresponding document.
In addition, Vladimir Zelensky said that he was ready to enter into negotiations with the President of Russia, but only after Vladimir Putin leaves this post.
In connection with the desire of Kyiv to join NATO, Secretary General of the organization Jens Stoltenberg will make an unscheduled statement on September 30 at 19.00 Kyiv time.
The head of the LDPR faction in the State Duma, Leonid Slutsky, expressed the opinion that Zelensky, demanding the accelerated admission of his country to NATO, is in fact inviting the alliance to enter the war against Russia.
The day before, Vladimir Putin, along with the signing of an agreement on the entry of new territories into the Russian Federation, noted that Moscow was ready to sit down at the negotiating table with Kyiv, and called on the Ukrainian side to cease fire and enter into dialogue. The attack on the regions that have joined Russia will be considered by the Kremlin as direct aggression against the Russian Federation.