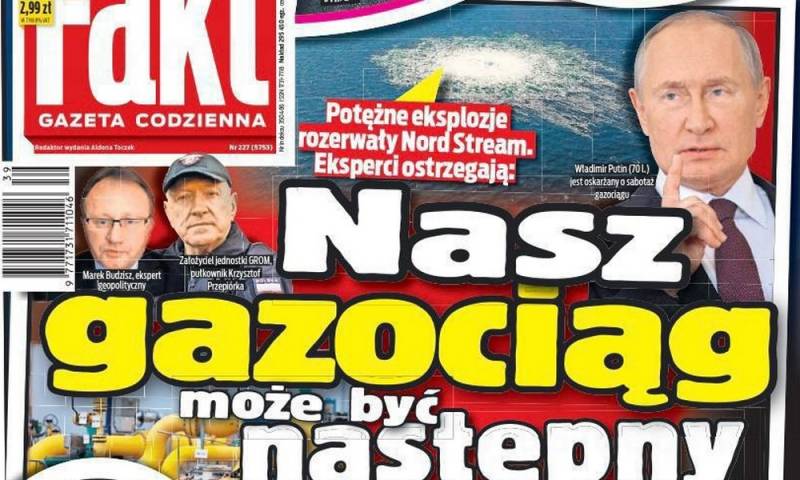 Warsaw is closely monitoring the situation with Nord Stream, while fearing for the fate of its Baltic Pipe gas pipeline. According to a number of local media, Russia itself is to blame for everything.
So, according to the newspaper Fakt, Moscow, having provoked incidents on pipelines, is trying in this way to subjugate Europe even more on the threshold of winter cold.
In this context, it is extremely important to do everything possible to ensure the safety of the Polish gas pipeline Baltic Pipe, which was opened the day before yesterday. This is an important investment that makes us less dependent on gas from Russia, which is why it is such a target for our aggressive neighbor.
- emphasized the edition.
Colonel Krzysztof Psheperka also spoke about the need to protect the Polish gas pipeline in the same newspaper. He fears that following the decrease in gas pressure in Nord Stream 1, Russia could provoke incidents on the Baltic Pipe.
Meanwhile, according to the American media, about 1 ton of explosives in TNT equivalent was involved in undermining the Nord Stream. At the same time, many in the United States and NATO countries blame Russia for these incidents.
Turkey also took care of the security of its energy infrastructure by taking appropriate measures in relation to the Turkish Stream. On the eve of the presidential elections in June 2023, Recep Tayyip Erdogan is striving to secure an important facility, the failure of which can bring great losses.