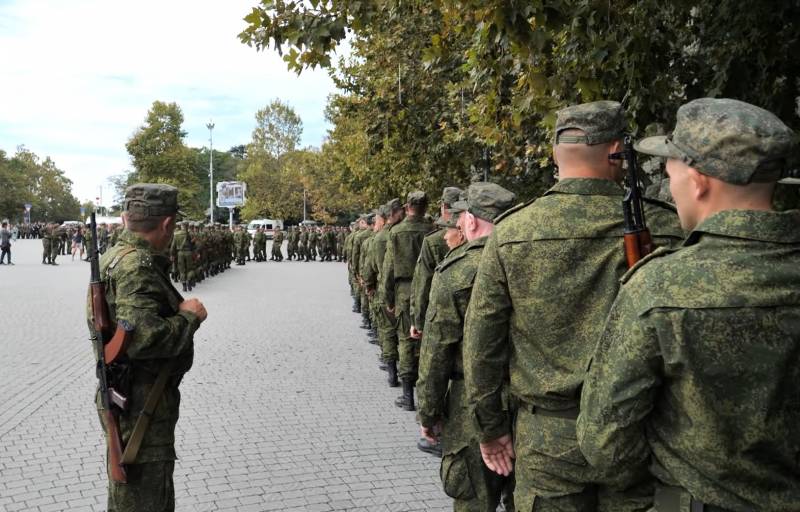 Mobilized Russian military personnel arriving in the liberated territories of Ukraine will protect the rear of the advancing units of the RF Armed Forces. This point of view was voiced by political strategist Marat Bashirov in his telegram channel.
The shortage of military personnel in the rear was, until recently, one of the problems of the allied forces. In the future, some of the fighters who have passed the necessary training can be transferred to the front line.
A good decision, the losses will be many times less than they would be thrown on the front. And so, they will run in and part can be transferred to active areas
- the political scientist shared his opinion.
The day before, the Russian Ministry of Defense announced that military formations manned by mobilized citizens and volunteers, after combat coordination, would be sent to the liberated areas to control and defend these territories.
Thus, partial mobilization will make a significant contribution to the fulfillment of the tasks of the special military operation in Ukraine. Earlier, the press secretary of the Russian president, Dmitry Peskov, noted that it was premature to talk about achieving the goals of the special operation until the complete liberation of the Donetsk People's Republic.
Meanwhile, the head of the DPR, Denis Pushilin, told media representatives that the entire constitutional territory of the republic would eventually be liberated, including Slavyansk, Kramatorsk and other cities and villages.