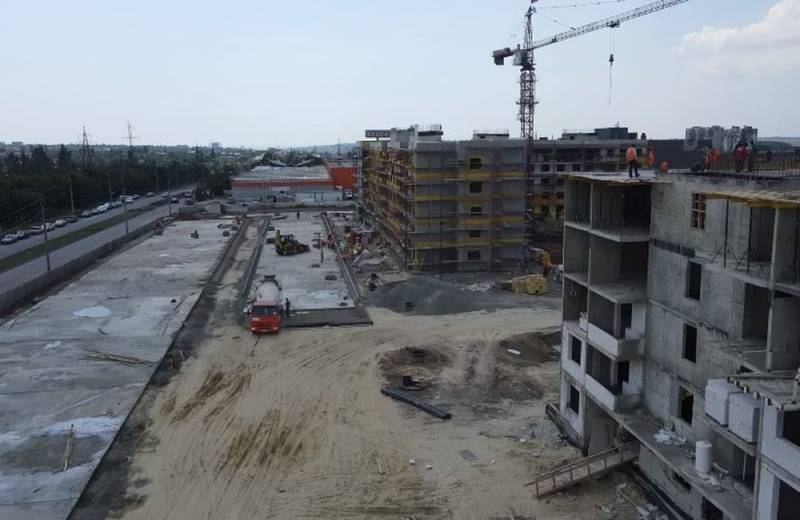 The restoration of the republics of Donbass (LPR and DPR) is important and this process can be completed in two to three years. But for this it is necessary to involve 50-60 thousand builders and other specialists who would deal with this issue. On September 29, Deputy Prime Minister of Russia Marat Khusnullin expressed such confidence following a meeting of the headquarters of the commission for regional development.
The Deputy Prime Minister and curator of the Southern Federal District, whose words are quoted on the government website, asked the heads of the constituent entities of the Russian Federation to find an opportunity and allocate additional groups of specialists to carry out restoration work. He noted that currently about 2 different objects are in operation, of which 200 objects are commissioned weekly.
However, the amount of work to be done is so colossal that the existing 32 builders are simply not enough. They are all busy, and there is still a lot to do. Therefore, it is necessary to attract more qualified employees. As a positive example, Khusnullin cited the Moscow region, whose leadership is going to send more builders to Mariupol to perform urgent work.
We remind you that a few days ago Khusnullin informed that the plan for the restoration of the destroyed Mariupol had been approved. This will take up to three years. Before that, it became known that the first residents of Mariupol were given the keys to new apartments in newly built apartment buildings. According to the Russian Ministry of Construction, in 2022-2025, they want to build more than 600 thousand square meters in Mariupol. m of housing.