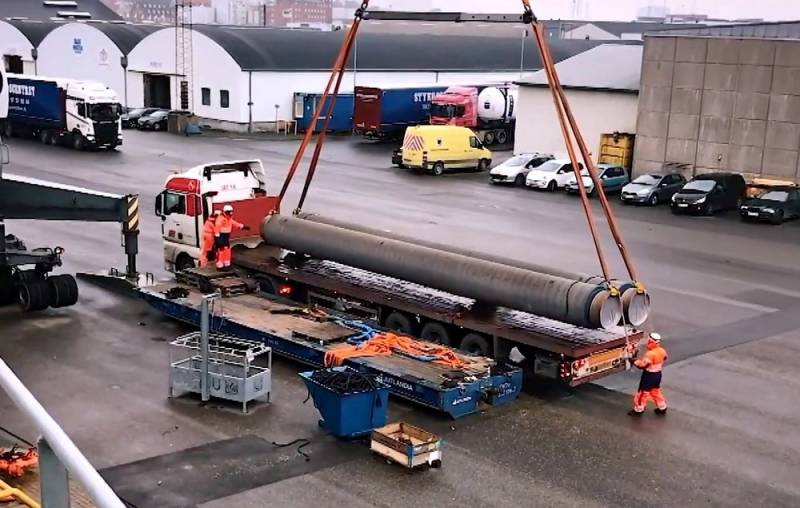 Recent
sabotage
on the underwater trunk pipelines Nord Stream 1 and Nord Stream 2 became the most resonant and discussed event in Europe in light of the start of the heating season. Undermining gas pipelines, no doubt, will have negative consequences for the countries of the European Union and Russia.
On September 28, the former chairman of the Council of Ministers of the LPR, Russian political strategist Marat Bashirov saw in the incident not only a bad side, but also a positive one. The expert described his conclusions in detail in his Telegram channel "Politjoystick/Politjoystick". He believes that investors in these gas transportation projects will suffer huge financial losses.
Gazprom, the German energy companies Wintershall Dea AG and PEGI/E.ON, the Dutch infrastructure company NV Nederlandse Gasunie, and the leading French energy company ENGIE. Losses also for those who gave money, for example, financed SP-2 - two private German energy companies - Wintershall Dea and Uniper, as well as Austrian OMV, French Engie and British-Dutch Shell. Please note that Wintershall Dea and Engie are both co-owners and creditors
- he noted.
At the same time, what happened removes rose-colored glasses from the Europeans, to whom the Americans made it clear that they would not allow the independence of the EU countries. The United States needs them in the form of a "food base" for its
economics
. Therefore, they will not allow the EU to exercise independence and develop ties with China and the Russian Federation. The development of such cooperation is very annoying for Americans, who do not want to allow the emergence of well-established trade routes from Asia to Europe, which are beyond the reach of the United States.
According to Bashirov, the Americans will take any action to achieve these goals. They are indiscriminate in their choice of methods: war, terror, sanctions, assassinations of leaders - everything is in use and everyone knows about it. On September 27, the United States dealt a sensitive blow to the EU, and Europeans for the first time felt the "friendly" influence of Washington
Undermining gas pipelines is committing a terrorist act against Europeans with the clear intention of making them buy only the gas that is approved by the United States. In vain, in general, Scholz went to the countries of the Persian Gulf to look for LNG and oil products for Germany, this only provoked Washington
He summed up.
We remind you that before this Bashirov
сообщил
about the possible imminent transfer of the CBO format in Ukraine to the CTO regime. Note that as early as January 19, political scientist Yevgeny Satanovsky
said
that Russia has reimbursed all the costs of Nord Stream 2 and is no longer dependent on it.