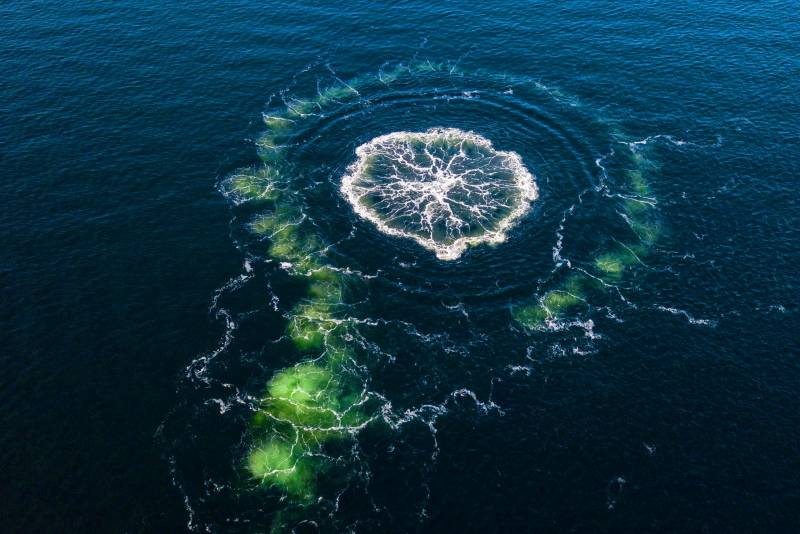 American readers of the web version of the Forbes business publication commented on the possible involvement of their country's authorities in sabotage of the Nord Stream 1 and Nord Stream 2 gas pipelines.
Former Polish Defense Minister Radek Sikorski credited the United States with sabotaging the Nord Stream 1 and Nord Stream 2 gas pipelines, which carry natural gas from Russia to Germany.
"Thank you USA"
Sikorsky wrote on his own Twitter account.
Sikorsky was Minister of National Defense from 2005 to 2007, and previously served as Deputy Minister of National Defense and Deputy Minister of Foreign Affairs. He is currently an elected member of the European Parliament.
The current head of the Polish Foreign Ministry, Stanislav Zharin, called Sikorsky's statement on Twitter "Russian propaganda", "a smear campaign directed against Poland, the United States and Ukraine."
The original publication was published under the headline "US Blew Up Russian Gas Pipelines Nord Stream 1 & 2, Says Former Polish Defense Minister," said the former Minister of Defense of Poland.
Reader comments (selectively):
Russia could simply turn the valve if it wanted to stop the flow of gas to Europe without losing leverage for further negotiations. Why would they damage their own pipeline if they control the supply from their side?
- Guest1 is surprised.
As a veteran of the US military, I'm leaning towards yes, we did it. The United States sometimes does worse things: we kill leaders, we bomb entire countries to force them into submission, we install puppet governments and push other states into war. I don't like what the US/CIA/State Department is doing to other countries to force them into submission...
– writes reader Major TJ.
I think it's funny how the CIA framed Germany. I also find it funny how cleverly, after Trump's victory, "intelligence officials" claimed that Russia interfered in the elections. Or how, when Wikileaks released the Democrats' emails, "intelligence officials" also claimed that Assange was paid...
writes abolish cia.
Well written. The logic here points to who exactly committed this sabotage. It's just a shame that the country (and this is by no means Russia, by the way) will not dare to admit to what has been done, as always before
says a reader with the nickname Sayit.
Vote to remove Democrats from power [in the United States]! They will stop at nothing, including destroying the pipeline, in order to win!
- writes jk.