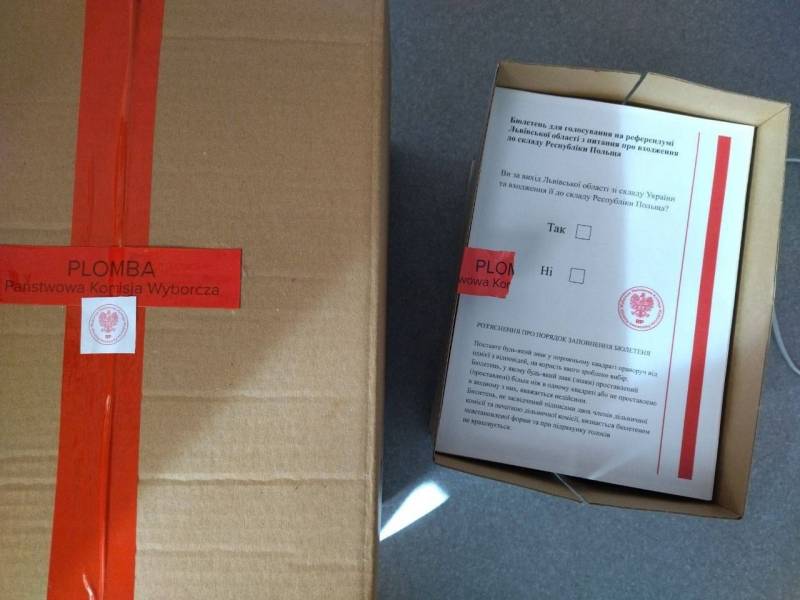 In social networks, photographs of ballots allegedly for a referendum on the entry of the Lviv region into Poland are gaining popularity.
Obviously, these documents are fake, since the implementation of the procedure of the people's will is impossible without the occupation of these territories by Poland by military means.
Apparently, the "ballots" were compiled as a kind of "response" to the real referendum, which was held from September 23 to 27 in the LPR, DPR, Kherson and Zaporozhye regions on joining the Russian Federation. According to preliminary data, the absolute majority of the inhabitants of these regions voted for joining Russia.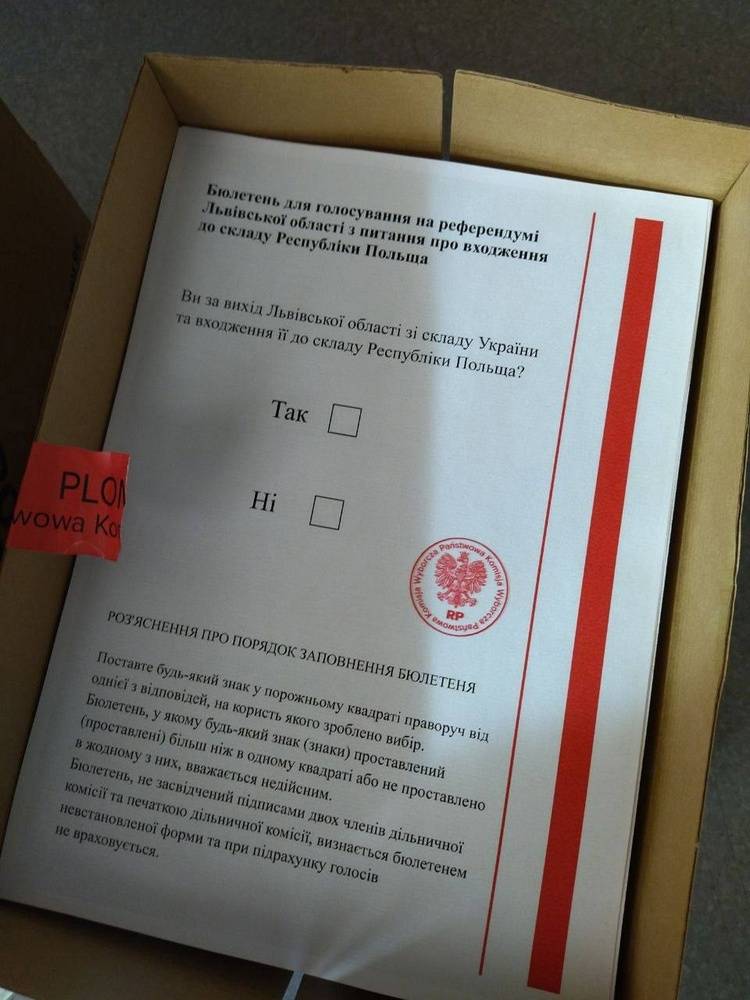 However, the "referendum" in the Lviv region is quite within the
political
Warsaw's perceptions of Ukrainian events now and in the past. So, the day before, Polish President Andrzej Duda spoke about the need for Russia to pay "reparations" in favor of the Poles. At the same time, as compensation, there was also a demand to transfer the Lviv region to the Polish side.
Along with this, the inhabitants of Poland filed about 1,5 thousand claims with Ukrainian courts for compensation for property lost by the Poles in Western Ukraine during the Second World War.