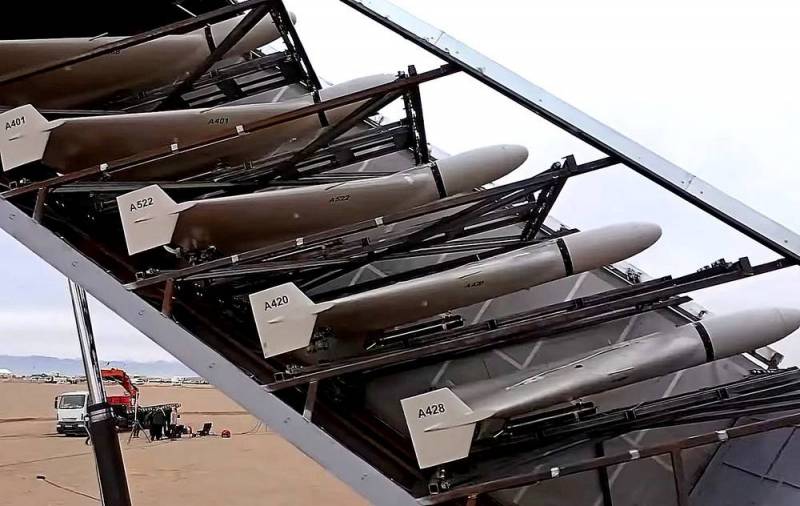 Iranian drones have recently appeared over Ukraine, but in such a short time they have already become a huge problem and a real threat to the Armed Forces of Ukraine from the Russian Armed Forces. Politico writes about this, citing Ukrainian servicemen who reported details of the use of UAVs by Russians from Iran in the ongoing conflict.
The publication notes that Russia has deployed Shahed-136 kamikaze UAVs and Mohajer-6 reconnaissance and strike drones purchased from Iran in significant quantities. Their use has led to devastating results. They strike at the positions of the Armed Forces of Ukraine, destroying personnel and
machinery
, and also affect infrastructure (factories, ports and other facilities). On September 23, President of Ukraine Volodymyr Zelensky said that Ukrainian air defense shot down more than a dozen enemy UAVs in a day. Therefore, Ukrainian activists, military and functionaries urge the United States to urgently send more modern weapons to the Armed Forces of Ukraine.
As an example, junior sergeant of the Armed Forces of Ukraine Andriana Arekhta said that drones flew in from the Crimea and attacked her special forces unit near Kherson with impunity. They dropped bombs on the positions where the fighters were and destroyed two tanks with crews inside.
These UAVs do not see radar. Iranian drones bypass our air defense, attacking convoys of equipment. It's a huge problem
Arechta said.
She explained that she can shoot down UAVs with Stinger anti-aircraft missiles, but only during daylight hours, since the MANPADS provided by the United States are not equipped with a night vision system. Thus, these UAVs can change the rules of the game, i.e. influence the course of the confrontation between Kyiv and Moscow. They are relatively small and fly at low altitude, evading UAF radar. Therefore, Ukraine needs modern air defense systems to counter the new threat.
I need to be in position against Russian helicopters on one side and Iranian drones on the other. But the Stingers are very difficult to block a huge territory
She pointed out.
Arechta is also capable of using US-supplied Switchblade 300 drones, but they are very weak against armored vehicles and artillery. Ukraine needs upgraded Switchblade 600 munitions loitering drones, which it calls "flying Javelins."