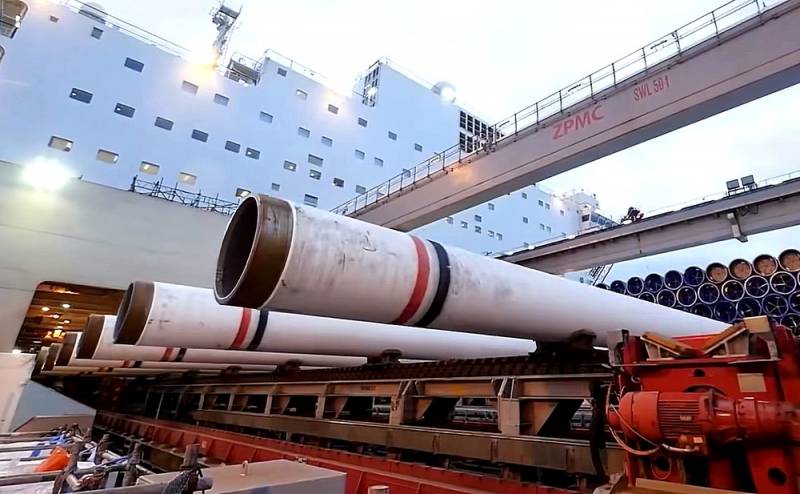 Following reports of unprecedented
damage
the Nord Stream and Nord Stream 2 pipelines, as well as the start
reasoning
what this may be connected with, in Europe they suddenly remembered that the US Navy had recently been regularly visiting the Baltic Sea. Moreover, they were often interested in the water area northwest of the Danish island of Borholm, where they turned off automatic identification systems.
For example, in early August, the German media informed the public about the activity of ships and vessels of the US Navy in the area where gas leaks are now observed.
Recently, on September 21, a US Navy expeditionary force led by the USS Kearsarge amphibious assault ship was spotted in these waters by navigation resources. After that, the Americans turned off the AIS. On September 27, the command of the mentioned detachment reported on the completion of all assigned tasks in the Baltic Sea. Then the US Navy ships headed towards the straits to enter the North Sea. The Americans were spotted 30 km from the site of the alleged sabotage on the Nord Stream 1 gas pipeline and 50 km from the Nord Stream 2 gas pipeline.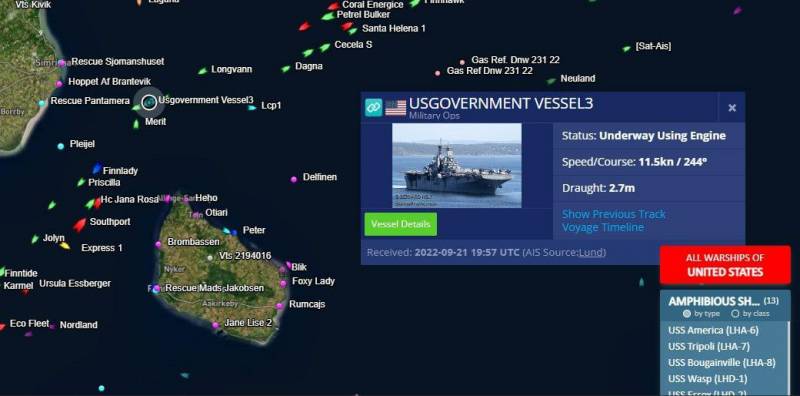 According to the Danish newspaper Berlingske, which refers to the Danish Energy Agency, the discovered leaks from the SP-1 and SP-2 gas pipelines may be the result of deliberate actions, there are "not small cracks in the pipes, but really big holes."
In turn, the German publication Der Spiegel said, citing sources in the German government, that the reason for the pressure drop in the SP-1 and SP-2 gas pipelines could be a targeted sabotage, the purpose of which was to create uncertainty in European gas markets. In Berlin, they are concerned that what happened could also be a planned attack on European gas infrastructure.
We remind you that back on January 27, 2022, Deputy Head of the US State Department Victoria Nuland made a threatening statement.
If Russia invades Ukraine, one way or another, Nord Stream 2 will not move forward
she promised.
After that, in February 2022, US President Joe Biden spoke even more specifically.
If Russia invades, if their tanks or troops cross the Ukrainian border again, then there will be no more Nord Stream 2
he said during the briefing.
He was asked how it would be done, because the project and all work on it are under the control of Germany.
I promise that we can make it
Biden replied.