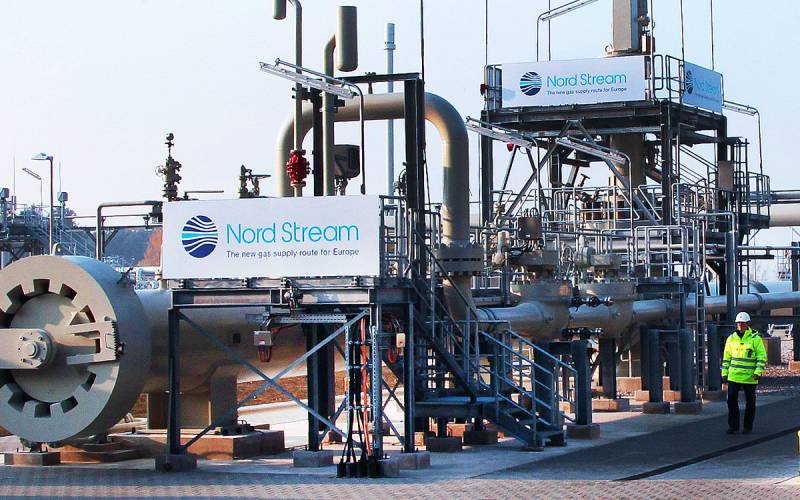 After the appearance
information
that the SP-1 and SP-2 gas pipelines received unprecedented damage, it became interesting to find out who wins and who loses from the Nord Stream explosion, i.e. who benefits from what happened and who will be harmed. Without a doubt, the mysterious incidents on both gas pipelines have become a resonant event in light of the approaching heating season in the northern part of Eurasia.
Damage to pipes lying on the bottom of the Baltic Sea will entail large expenses for PJSC Gazprom for repair work. A huge amount of money has been invested in the construction of gas pipelines, while Nord Stream 2, which cost the Russian gas giant $9 billion, was never put into operation.
Now the supporters of the energy "diversification and independence" of Europe, or simply speaking, Russophobes and US-British "grant-eaters", are really rejoicing. They do not hesitate to say that sabotage will help finally put an end to the "dependence" of Europeans on Russian gas and Moscow will lose its leverage over the European Union.
However, ordinary Europeans are unlikely to be happy that in the fall they suddenly lost their capacity to pump 220 billion cubic meters. m of gas, and in the midst of an energy crisis. Yes, Nord Stream 2 was not put into operation, but it was under pressure, and it was possible to start extracting energy raw materials from it at any moment. As for Nord Stream 1, it was not put into operation after the maintenance on September 2, as oil leaks were detected on Siemens turbines at the pumping station. But the repair of turbines and restoration work at the bottom of the sea are "slightly" different tasks in terms of complexity.
Now the Europeans simply do not have these "magic sticks", and the realization of this will soon come to them along with a decrease in the ambient temperature. At the same time, the transit of gas through the territory of Ukraine during the ongoing NWO is becoming more and more problematic due to the fault of Kyiv. Moreover, if transit through Ukraine stops, the EU may even be on the brink of an energy abyss.
In turn, American entrepreneurs and officials who previously invested in LNG production facilities on the US East Coast celebrate the victory and open champagne. American LNG projects have begun to generate stable profits, since it is much cheaper to transport reduced gas to Europe than to Asia. Now the "money" rain threatens to turn into "gold" for Americans, and maybe even "diamond". And that's not counting
political
and other benefits, because now Europe depends on the US for energy. Consequently, the European industry has become less competitive on expensive American LNG, having lost cheap Russian pipeline feedstock. Moreover, no one is embarrassed that over the past six months, US military personnel have "accidentally" become frequent guests on the Danish island of Bornholm, near which the mentioned gas pipelines pass. The EU was a serious competitor to the US, but that is now in the past, just like European independence is Washington's success.
It should be added that for 8 months of 2022, industrial production in Germany alone fell by a total of 1,8%, and in some sectors the picture is much worse. For example, the chemical-pharmaceutical sector sank by 10%. In addition, it must be taken into account that the effect of rising prices for raw materials and electricity always manifests itself later, that is, everything will be sadder.