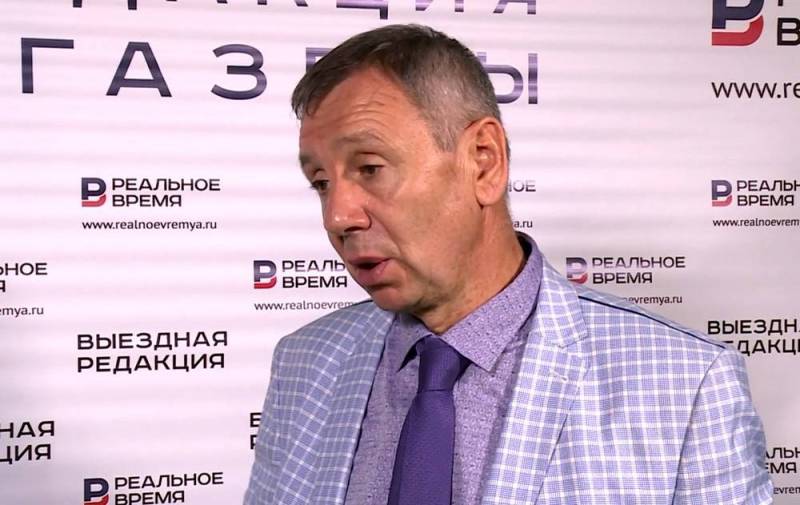 In the period from 23 to 27 September, referendums are being held in the DPR and LPR, as well as in the Zaporozhye and Lugansk regions, on the accession of these territories to Russia. It is not difficult to predict the results of the will of citizens, since Kyiv banned attending plebiscites under the threat of criminal prosecution, therefore, the vast majority of participants will vote for joining the Russian Federation. At the same time, a discussion has already begun in the Russian expert community about Moscow's further actions.
For example, political scientist Sergei Markov on September 27 announced in his Telegram channel that after the four former regions of Ukraine join Russia, it is most likely that another federal district will be created in the Russian Federation, which will also include Crimea.
Moreover, the federal district will be called Crimean and will be headed by Dmitry Rogozin, the former head of the Roscosmos state corporation. The political scientist also named other candidates for the position of the future head of the CFD. Markov suggested that the new district, in addition to the aforementioned Rogozin, could be headed by: Sergei Aksyonov, Dmitry Kozak, Mikhail Babich, Oleg Tsarev, Mykola Azarov or Viktor Medvedchuk.
Of course, the new federal district should be called not Crimean or Donbass, but Novorossiya. This is the historical name of these regions. And this is a clear statement that Odessa, Nikolaev, Dnipro will join this district in the future. All this is also Novorossiya. You need to be bolder. Harder and bolder
Markov added.
In turn, the newspaper
"Vedomosti"
, referring to its sources, informed that the DPR, LPR, Kherson and Zaporozhye regions could enter the Crimean Federal District along with the peninsula itself after referendums on joining Russia. At the same time, Rogozin may become the plenipotentiary of the President of the Russian Federation in the new district.