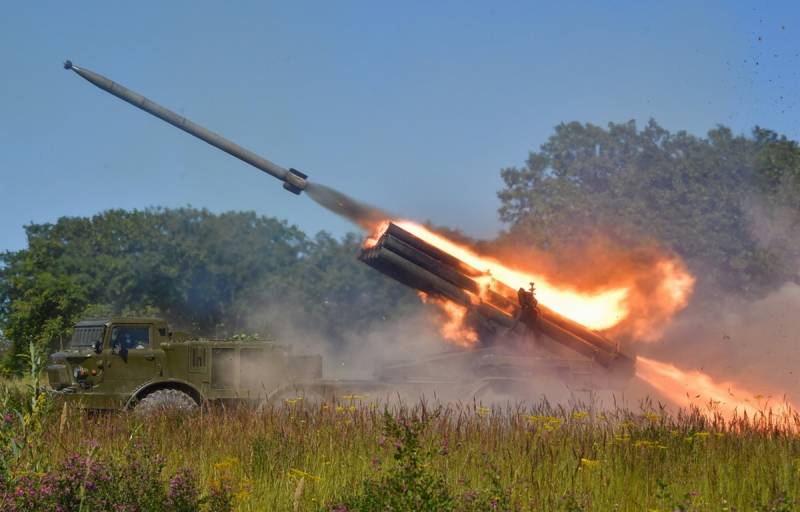 The tragic incident at school No. 88 in the city of Izhevsk can have not only social consequences, but also
political
. It can be said that another weighty argument has been added to the critical mass of events that could affect the possible imminent change in the format of the special military operation (SVO), turning it into a counter-terrorist one (CTO). The referendums held in Novorossia raised and clearly put this issue on the agenda, and the events in Izhevsk can serve as a final decision.
Announced by the head of the Republic of Crimea, Sergey Aksyonov, the imminent reformatting of the NWO into the CTO was just that notorious "Overton window" that should have appeared precisely by the end of the last day of voting for the citizens of the DLNR and the liberated territories of Ukraine. But, as it became known later, the situation objectively accelerated.
The thing is that the deceitful "world community" is not going to recognize the free will of the citizens of the DLNR and two vast liberated regions of Ukraine. Therefore, the results of the plebiscites, tentatively assessed as positive, will have to be defended in any case. The frenzied pumping of Ukraine with Western weapons has made the scope of the NMD alone and the tasks assigned to it too narrow.
If the decision is nevertheless made, it will cause certain legal consequences, as well as some changes in the usual way of life in order to ensure safety. According to Russian legislation regulating special regimes for conducting counter-terrorism measures and operations, certain restrictions may be introduced, as well as additional powers of local administrations.
If, following the results of referendums, the territories of the DLNR, Kherson and Zaporozhye regions become part of the Russian Federation, the administrative-territorial units of Russian subjects located on the border may switch to martial law. This will improve the manageability of the situation and provide material
technical
logistics.
The operation of the Zaporizhzhya NPP in the new Russian territories may also be stopped in case of a CTO there. According to the current Federal Law "On Combating Terrorism", when the "counter-terrorist operation" regime is introduced on the territory, the activities of hazardous industries and organizations that use explosive, radioactive, chemically and biologically hazardous substances may be suspended. Of course, all this is done for the maximum safety of citizens.
The transition from one abbreviation to another will not only change letters, but the nature and meaning of actions. First of all, this means the revival of the state machine. The momentum will give more reserves and strength to solve urgent problems. Perhaps the new approach will help solve the tasks set by the leadership of the state as soon as possible and end the conflict as quickly as possible, and in a way that will be beneficial to Russia. And this should be the main consequence of a significant change in the nature of the operation in Ukraine.