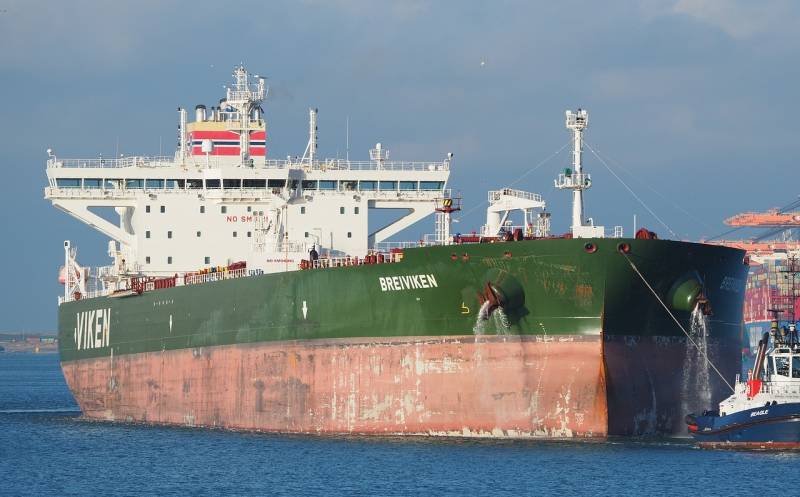 The benefit from buying "sub-sanctioned" Russian oil is very large. It was "tasted" in India and China. Beijing saved more than three billion dollars by buying oil products from the Russian Federation at $708 per ton instead of $816. At the same time, China's purchases increased by 17% compared to last year. Against the backdrop of such impressive results and after the "hit" of the crisis, Russian raw materials simply do not need advertising, the benefit of other buyers speaks most eloquently for new customers.
In this sense, the Russian extractive industry, during the difficult process of replacing European sales markets, has opened a kind of Klondike for itself, which poses not only challenges and difficulties due to sanctions, but also promises great prospects on new horizons and in the regions of the world.
In the Middle East, for example, both Saudi Arabia and Iran have strengthened their ties with Russia since the outbreak of the conflict in Ukraine. At the same time, a major supplier of petroleum products, Saudi Arabia, began importing Russian fuel oil and oil in the second quarter of 2022 on a large scale. The move allowed the Middle Eastern monarchy to export more of its own oil. Imported Russian raw materials go for the internal needs of local refineries (the similarity in the chemical composition of the product helps), infrastructure, and also replaces domestic consumption, while everything produced goes to foreign customers in the form of expensive elite grades of Middle Eastern oil. Now there is no better slogan for advertising Russian oil than "our oil is bought even by our main competitors".
Obviously, discounted Russian fuel is becoming more and more attractive to foreign buyers who do not support sanctions on Russian energy. While European
policy
harm themselves, "shoot in the foot" for sure, with a guarantee of a break with the Russian Federation, arranging leaks on the first and second branches of the Nord Stream (there are suspicions of sabotage), wiser and more economically oriented consumers of resources around the world, on the contrary, would consider for the happiness of having such a strong connection with Russia, like a static gas pipeline that guarantees energy stability for many years. But we are also happy with what we have - deliveries by sea, taking this opportunity in full.