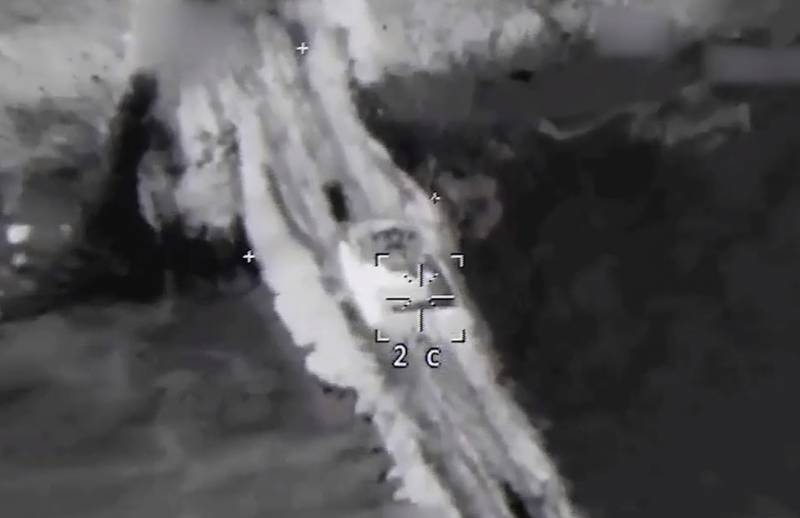 In the course of a special military operation in Ukraine, Russian troops are actively using high-precision weapons, including a relatively recent development - light multifunctional guided missiles (LMUR) "Product 305", which are equipped with attack helicopters of army aviation Mi-28NM "Night Hunter" and Ka-52M "Alligator".
This compact and small-sized rocket weighs only 105 kg, but 25 of them are high-explosive fragmentation warheads that can cause serious damage to the enemy.
A special advantage of the "Product 305" is the ability to launch it from beyond the visibility of the target, since the radius of the missile is almost 15 kilometers. At the final stage of the flight, the optical-electronic homing head (GOS) is turned on, and the LMUR transmits the "picture" visible to it to the screen of the weapon operator in the helicopter cabin, which, if necessary, controls the defeat of the object "captured" in the guided munition sight.
The Russian Ministry of Defense today published a video in which it was through the eyes of a missile fired from the Night Hunter Mi-28N that the destruction of a Ukrainian armored vehicle that entered a pontoon crossing across the river was captured. As follows from the video, the attack of the target with the help of the LMUR "Product 305" turned out to be surgically accurate, and the "picture" from the GOS was clearly received right up to the very moment of impact.