Russia and China continue to strengthen their ties and draw closer at all levels - political, economic and military.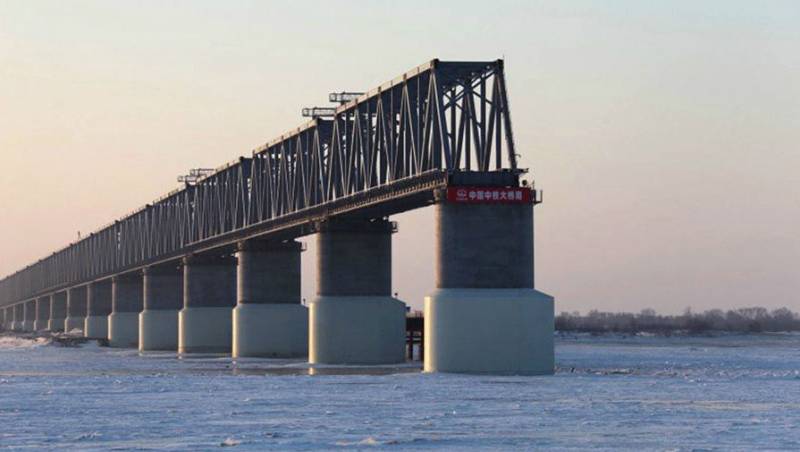 According to China's central television, the Chinese side reported the completion of its half of the railway bridge across the Amur River.
The construction of the bridge was started four and a half years ago, and on the eve the last pillars of the bridge from the Chinese side were interconnected. China began to build its section of the bridge before Russia, and this was due to the fact that most of the bridge falls precisely on the territory of the PRC.
The total length of the bridge is 2 thousand 215 meters, of which 1 thousand 886 meters is located on the Chinese side. On the Russian side, construction began only in 2016. Docking will take place this fall, and the commissioning of the bridge is expected at the end of 2019.
It should be noted that the construction of the bridge is the final stage of a long process of negotiations and joining the interests of Russia and China. The first negotiations between the two countries regarding the need to build a bridge took place back in 1993.
The new bridge will increase the flow of goods and passengers between countries and will strengthen the connection between neighboring regions of Russia and China.