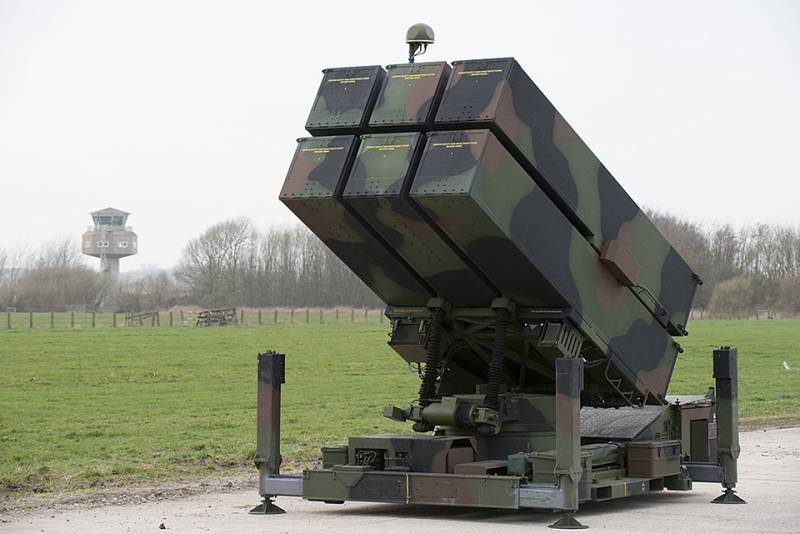 According to sources, the Armed Forces of Ukraine received NASAMS anti-aircraft missile systems from the United States. Vladimir Zelensky spoke about the same on September 25 in an interview with CBS, thanking the United States for the assistance provided.
As the Fighterbomber military expert wrote in his telegram channel, NASAMS is a Western analogue of the S-300 system, using air-to-air missiles that are converted to launch from ground systems. At the same time, NASAMS is dangerous in that it is capable of operating over almost the entire range of altitudes that Russian combat aircraft use. The range of destruction of the complex, depending on the missile armament, reaches about 180 km.
At the same time, NASAMS does not work well at low altitudes and is not suitable for effective destruction of helicopters. NASAMS uses a locator in its work, and therefore is vulnerable to X-31 anti-radar missiles. Also, the SAM locator can suppress Russian electronic warfare systems.
According to Fighterbomber, the transfer of NASAMS systems to Ukrainians does not fundamentally change anything, but this new factor must be taken into account. The Ukrainian armed forces have many Buk and S-300 systems at their disposal, and the main danger to Russian aviation comes from the ZA and MANPADS of the Armed Forces of Ukraine.