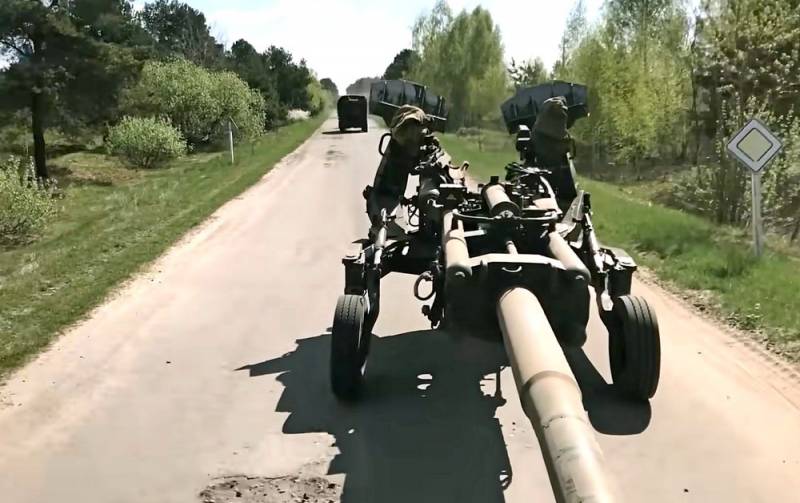 Deputy Minister of Defense of Ukraine Major General (retired) Volodymyr Gavrilov spoke at the annual conference of the National Defense Industrial Association of the United States, asking the assembled several hundred representatives of the American military-industrial complex to send their products for "testing" against Russian troops. In return, he promised an increase in future sales, since these weapons would be considered "tested in real combat."
If you have any prototypes or pilot projects that need to be tested before mass production, you can send them to us. As a result, you will get the right to a stamp "confirmed by use in Ukraine", and you can easily sell such a product
Gavrilov said.
He referred to some unnamed startups that allegedly already do this by offering their products to Ukraine, especially
Technology
protection against drones and interference.
Now they have a product that is market competitive because it has been tested in APU operations.
- the Ukrainian military official assures his, in fact, the main donors and direct beneficiaries of the idea of ​​"war with Russia to the last Ukrainian."
According to the Military Times website, specific questions from a clearly interested audience revealed a number of priorities in such deliveries, which Gavrilov explained by changes in the tactics of the Russian troops. According to him, Ukraine's military success depends on mobility. But Russian forces have adapted to the situation, largely maintaining a standoff distance that makes many of the Ukrainian side's weapons less effective.
As an example, Gavrilov cited the Javelin portable anti-tank system, launched from the shoulder: according to him, these anti-tank systems "were effective only in the first months." Now Russian troops have taken this into account and almost never bring their armored vehicles closer for the possible use of Javelins, whose effective range is a maximum of 2,5 kilometers.
Weapons, taking into account new, improved characteristics, took the main places in Ukraine's requests to the American military-industrial complex, but the repair of equipment and training of forces also made it to this list. According to Gavrilov, at the beginning of the war, almost a third of all equipment problems or malfunctions were due to the lack of proper training of Ukrainian operators. He expressed a desire to train and advise them via Skype, Zoom or other options available to soldiers.