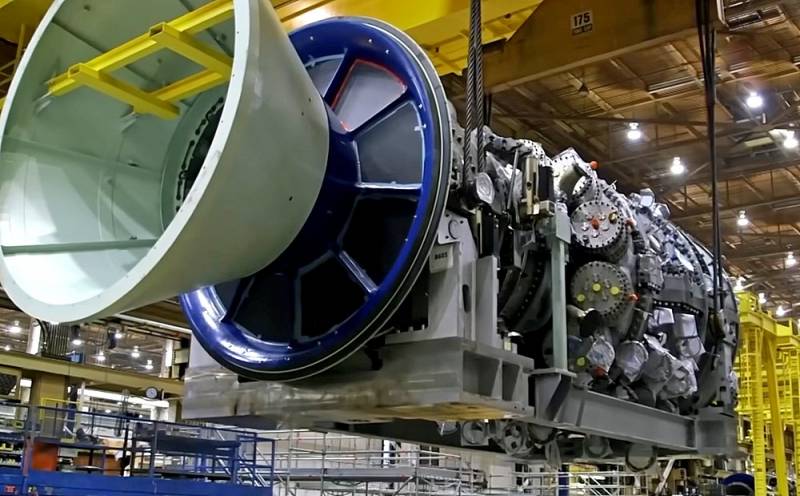 A new gas turbine unit for ice-resistant platforms, completely Russian-made, has entered factory testing. We are talking about the GTA-8 turbine with a capacity of 8 MW manufactured by UEC-GT JSC.
Although this
news
due to current events, it has remained almost unnoticed, it is extremely important for our country.
It should be reminded that previously foreign-made turbines, mainly from the German company Siemens, were used as part of Russian offshore hydrocarbon production platforms.
However, despite the fact that these units are used to power the platform, and not for direct oil production, the equipment still fell under US sanctions restrictions. In this regard, Russia needed a new, domestic unit.
It should be noted that the GTA-8 is the first domestic turbine for marine use, created to replace foreign units.
Speaking of the last one. Import substitution in the oil and gas industry has affected not only gas turbine units. Domestic companies are already successfully working on the creation of other critically important equipment for the industry.
It is reported that the GTA-8 is adapted for the GTES-32 gas turbine power plant as part of the new ice-resistant floating platform of the Gazprom company at the Kamennomysskoye-Sea field. The turbine is equipped with GTD-8RM engines manufactured by UEC-Saturn PJSC, which operate both on liquid and gaseous fuels.
The power plant will fully provide the object with thermal energy and electricity.
The platform is already under construction, and the aforementioned field will be the first project implemented in such harsh conditions.
The GTA-8 unit will be handed over to the customer immediately after passing the tests, presumably in the current year. According to the contract and the requirements of the Russian Maritime Register, the turbine must be tested in all modes of operation, including operation in emergency situations.
The platform itself at the Kamennomysskoye-Sea field will be installed in 2024. The start of gas production is scheduled for 2025.