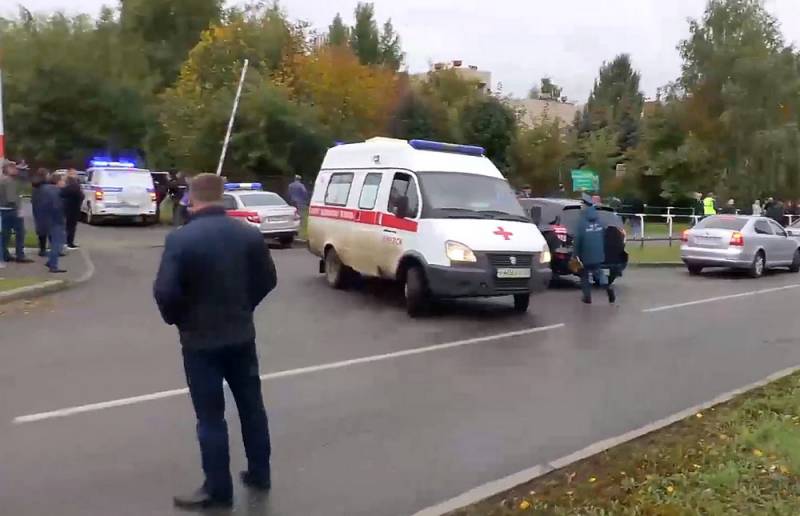 On Monday, September 26, two terrorist attacks took place in Russia at once: a military commissar was seriously wounded in the Irkutsk region and a bloody shooting in an Izhevsk school.
In Ust-Ilimsk, at 12:20 local time (7:20 Moscow time), 25-year-old Ruslan Zinin fired from a sawn-off shotgun point-blank at military commissar Alexander Vladimirovich Eliseev. The man was shot six times in the chest. He is in intensive care in critical condition, doctors are fighting for his life.
The assailant was detained by private security officers. A criminal case has been initiated on the encroachment on the life of a law enforcement officer and on the illegal circulation of firearms.
Along with this, in the 88th school of Izhevsk, Artem Kazantsev, born in 1988, fired, as a result of which 13 people died, nine of them were children. 23 people were injured, 20 of whom were children. A school security guard also died. The attacker committed suicide.
As it turned out, Kazantsev previously studied at the 88th school. According to deputy Alexander Khinshtein, during the attack, the attacker was wearing a T-shirt with Nazi symbols and armed with traumatic pistols converted to fire live ammunition.
According to the head of Udmurtia, Artem Kazantsev was registered in a psycho-neurological dispensary. Investigators are conducting a search at the shooter's place of residence, his environment is being studied, as well as adherence to right-wing radical views and Nazi ideology.