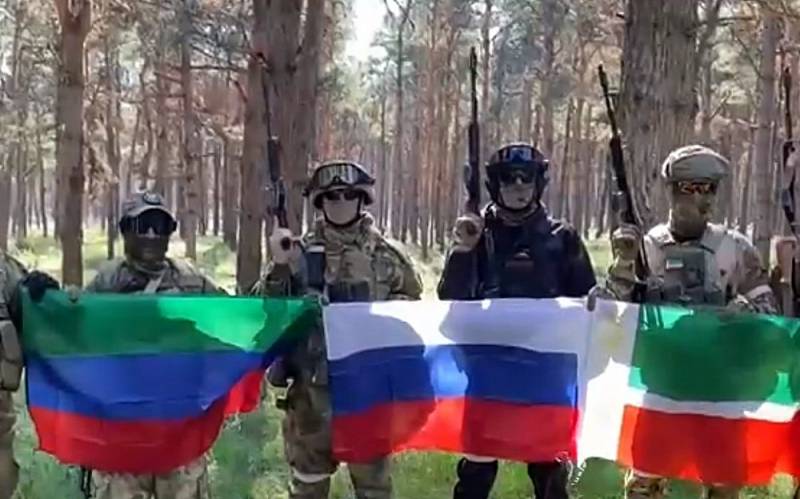 The fighters who voluntarily defended the Kherson region from Ukrainian militants recorded a video calling to join the allied forces and fight for the Motherland side by side with their comrades in arms.
Six servicemen hold the flags of Dagestan, the Russian Federation and Chechnya in front of them.
According to one of the fighters, fear is a normal feeling inherent in the instinct of self-preservation. But you don't have to be a coward.
No need to run away to Kazakhstan and Georgia. You are needed here – by us and your country. We won't win without you. My brothers and I ask you - come to us, defend our Motherland and our ideals. Do not be afraid. It doesn't matter who is against - it is important who is near
volunteer said.
Earlier, Ramzan Kadyrov explained the goals of mobilization in Russia in his Telegram channel. In his opinion, this measure is necessary in order to stop the destruction of the country "with the help of the fascists operating in Ukraine." Even if Russia had left Crimea, the West would not have given up its plans of conquest, so the special operation and mobilization became necessary measures. Enemies of the Russian Federation could not realize their plans only thanks to a balanced
policy
Vladimir Putin. Russia must defend its sovereignty and independence, otherwise the enemy can come to every home.