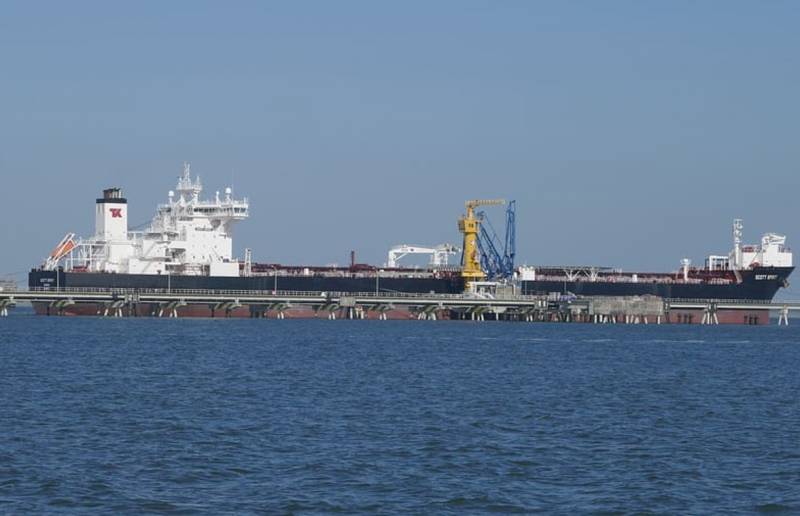 The trip of German Chancellor Olaf Scholz to the United Arab Emirates in search of additional energy supplies turned into a shame and a laughing stock. His goal was a natural gas deal. What did he get? One single shipment of LNG for December and a non-binding memorandum for additional deliveries from 2023. It seems that Abu Dhabi openly laughed at the gas requests of the guest, however, they still tried to save face with a meager handout after a generally disastrous visit to the Middle East. Bloomberg gas market analyst Steven Stapczynski writes about this on his Twitter account.
The expert says bluntly that it will be difficult for Germany to find any amount of LNG to replace Russian gas in the short term. He adds that an unspecified amount of cargo from the UAE was actually destined for Germany in 2023, but the volumes and delivery times were not disclosed. And the problems will begin this winter.
The shame of the deal, designed only to cover up the return of Scholz to Germany empty-handed, is obvious. After all, he, in fact, agreed (precisely and confidently) only on a single delivery in December, equal to 137 thousand cubic meters of LNG. This cargo should arrive in Northern Germany at the end of this year, according to German energy supplier RWE. Such volumes are a mockery of common sense and
the economy
Germany.
For comparison, more than 100 million cubic meters of gas were supplied to Germany via Russian pipelines daily. During the year, Berlin's total imports of Russian raw materials reached 56,3 billion cubic meters (2021). The figures, as you can see, are radically different, especially compared to the gas "duck" that Scholz will bring to Germany after his trip to the Middle East.
The only excuse that Scholz seems to have come up with is that a tiny shipment of LNG will end up being cheaper than the market price. But this, of course, will no longer help the EU's flagship heavy industry.