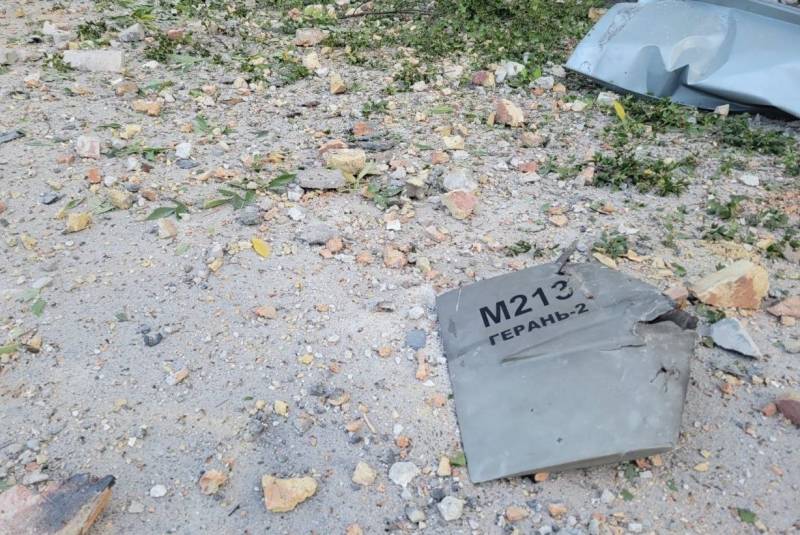 At 07:00 am on Sunday, September 24, the Russian Armed Forces attacked a military facility in Odessa with the help of Iranian Shahed-136 kamikaze UAVs, also known as M214 Geran-2. As a result, the building of the headquarters of the operational command "South" of the Armed Forces of Ukraine was hit.
It should be noted that these drones fly at a very low altitude and are not seen by air defense systems. Therefore, they are trying to shoot them down with the help of the mass use of small arms, and the streets of the city are literally littered with bullets falling from the sky. Drones are extremely noisy, for which Odessa residents nicknamed them "flying mopeds". Eyewitnesses recorded what was happening on video.
Odessa is again attacked by hostile kamikaze drones. Three times the enemy hit the administrative building in the city center. Rescue operations and firefighting are ongoing. One drone was shot down by air defense forces. No casualties
- says the communiqué OK "South".
The city authorities informed that in connection with the elimination of the consequences of the air raid, the movement of trolleybuses No. 3 and No. 8 was suspended, and trolleybuses No. 7, 9 and 10 run on shortened routes. The workers were busy cleaning up.
However, at 11:00 another drone attack on Odessa began. An air raid alert was issued and residents were urged to take shelter. It was clarified that a whole "swarm of martyrs" of eight units flew out from the Kherson region and the Crimea. Ukrainian aviation was sent to meet them. The results are still unknown, but in Odessa they have already given up on the air raid alert.