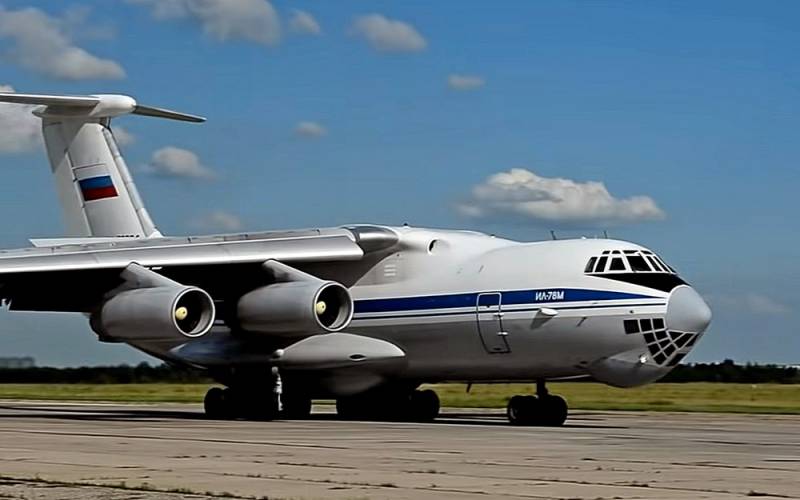 Iranian kamikaze UAVs (loitering ammunition) Shahed-136, known in Russia as the M214 Geran-2, recently appeared in the NVO zone in Ukraine, but managed to prove themselves well there. They showed their
efficiency
, because the air defense of the Armed Forces of Ukraine turned out to be untenable before their use by the Armed Forces of the Russian Federation.
It should be noted that over the past 6 months, Iranian cargo aircraft
made
many flights on the Tehran-Moscow route, and the use of the aforementioned drones caused an extremely painful reaction in Kyiv and echoes in the West. But now the military transport aviation of the Russian Aerospace Forces has also joined the "Iranian Express".
This is reported by navigation resources that closely monitor the situation in the airspace and record the flights of the Russian BTA. Consequently, the Russian army will have even more of these useful drones, and their use on Ukrainian territory will expand.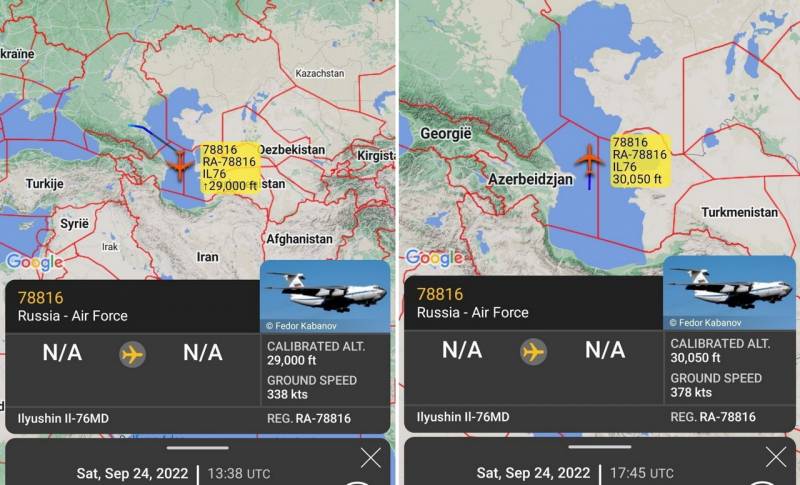 Note that Iran is now restless. On September 17, mass protests began there over the death of 22-year-old Mahsa Amini, an ethnic Kurdish woman from the city of Sakez in Kurdistan province, who died in hospital after spending three days in a coma. Relatives claim that the Iranian vice police beat her for violating the rules of wearing the hijab. The authorities deny this and call the girl's death an accident. Meanwhile, the protests spread to almost all of Iran, they turned into riots and confrontations with law enforcement officers.
Therefore, it would be nice if Russia quickly launched the production of Shahed-136 (M214 Geranium-2) on its territory. What is happening in Iran is reminiscent of the beginning of the "color revolution" and you need to play it safe.