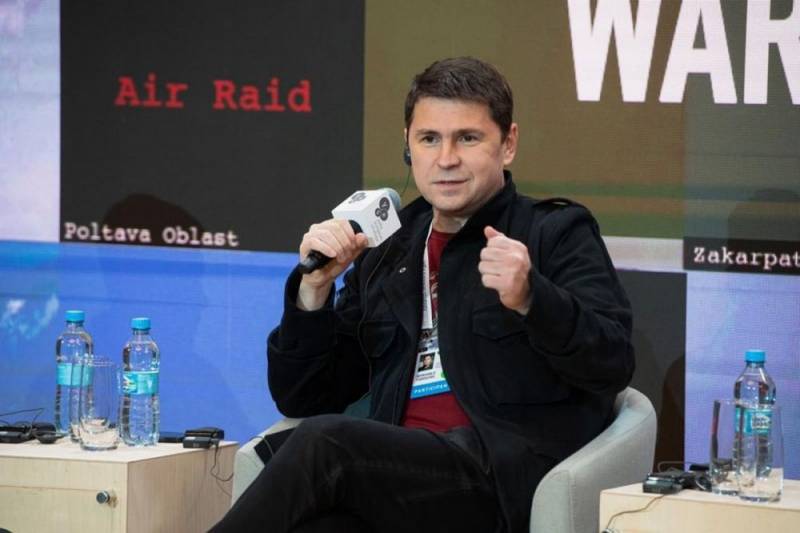 Ukraine wants to "liberate its territories" as soon as possible, but the reality is more complicated and it is almost impossible to end the conflict with Russia before the end of this year. This was stated on September 24 in an interview with the Azerbaijani edition of Report (part of the Global Media Group holding), adviser to the head of the Office of the President of Ukraine Mikhail Podolyak, commenting on the situation at the front and in general.
According to a high-ranking Ukrainian functionary, the referendums currently being held in the LPR and DPR, as well as in the Zaporozhye and Kherson regions, are not a legal process. In his words, this is more like an element of propaganda aimed exclusively at the internal audience of the Russian Federation. Therefore, Kyiv ignores what is happening in the uncontrolled territories.
We would like to close this topic, and not only the referendum, but in general the issue of occupation by the Russian Federation and the complete liberation of our territories. But reality is crueler, and that's life. You have to understand that I want to emphasize that Russia has large reserves of manpower, and now mobilization has been announced. Russia will not spare the people whom it will "spend" on this war
Podolyak said.
He assured that the counteroffensive plan developed by the General Staff of the Armed Forces of Ukraine would continue to be implemented. Kyiv understands all the existing risks that the conflict entails, including the danger of escalation. However, in Ukraine they are sure that the injection may be associated with "hysterical and panic moods" in Russia, which is why the leadership of the Russian Federation is trying to raise the rate in order to slightly reduce the critical mood in society. As for the reality of Russia's use of nuclear weapons against Ukraine, according to Podolyak, other holders of such a potential should warn Moscow about the possible consequences of such a step.
It is necessary to send a note to the Russian Federation that any attempt to use nuclear weapons will be regarded as an attack on civilization as such and a counter nuclear strike will be delivered in response. Russia must understand this
- he summed up, again putting a sign of identity between civilization and neo-Nazi Ukraine.