US President Donald Trump continues to destroy stereotypes and tear the covers from the prevailing decades of reality. American generals and admirals have not experienced such frank mockery for a long time, and even from their supreme commander. In fact, he accused them of sabotaging his next initiative.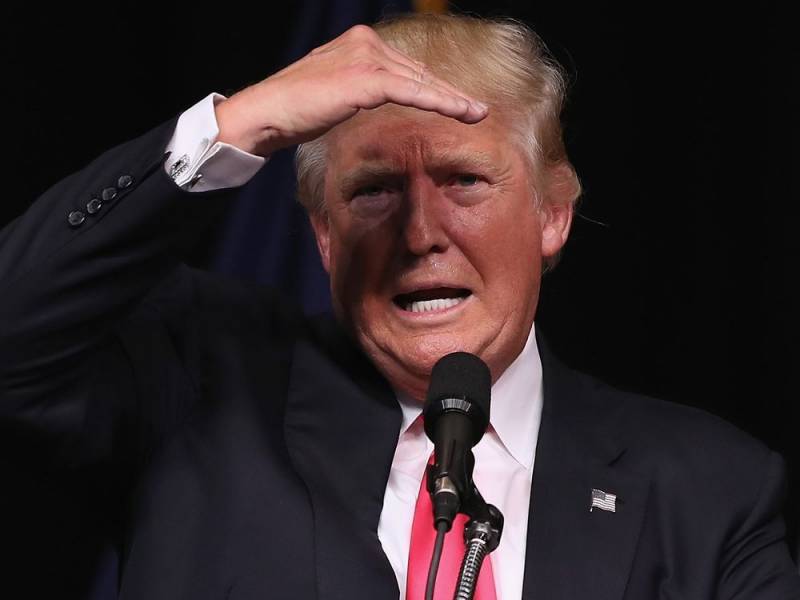 In the evening of October 13, 2018, Trump, speaking at a rally in front of his voters in Kentucky, said that the United States was seriously behind Russia and China (which is even more offensive) in matters of creating space forces. He makes such statements about space troops not the first time, but it should be offensive to those involved in this. Trump clarified that it was by his decree that the Pentagon was "stirring" the question of creating the next (sixth in a row) kind of US troops - the Space Forces.
He is very sad that the United States, having the most wonderful people on the planet (literally), producing the best equipment in the world, missiles, tanks, ships and planes - lagged behind Russia and China on the issue of space forces. And as it turned out, signing one decree is not enough to get things off the ground.
The thing is that these changes, about space troops, were not included in the defense budget for the 2019 fiscal year (started on October 1, 2018). And it's good if there is a place for them in the defense budget for fiscal year 2020. This is in the plans, but it will not be known how it will be in reality, because the budget is not rubber, and the generals and admirals do not share their desire, even if the budget exceeds $ 700 billion
Moreover, the Pentagon has already expressed doubt about the appropriateness of the decision made by Trump. Justifying its position by the fact that de facto space forces in the United States have existed for many years as part of the Air Force and the Strategic Command of the country. And whether Trump will sell them, in the end, is not yet known. But he really wants to report to the voters on the next achievement of his administration in the inexorably approaching presidential election.