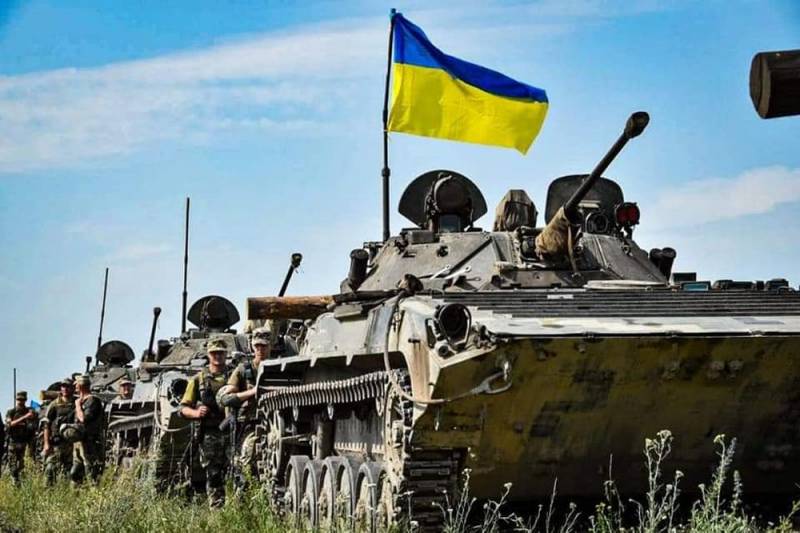 In the north of the DPR, the operational situation remains difficult. The Armed Forces of Ukraine do not stop trying to take control of the city of Krasny Lyman, which is of strategic importance in this area, where heavy fighting does not stop.
It should be noted that the enemy managed to create an extensive bridgehead across the Oskol and Seversky Donets rivers, to which there is a continuous flow of personnel and
equipment
APU. According to military correspondents received from the Russian military who are directly in the combat zone, the enemy is trying to encircle the specified city and cut off the Liman group from supplies.
Now the enemy is trying to expand the bridgehead and is attacking Krasny Lyman from several directions. The Armed Forces of Ukraine are storming the nearby village of Novoselovka, which is divided into two parts and has actually been turned into ruins.
In the nearby village of Drobyshevo, the volunteers of the Russian Legion detachment (Bars-13) hold the defense. Directly on the outskirts of Krasny Liman, the Kuban detachment (Bars-16), consisting mainly of veterans of the RF Armed Forces and the Russian Guard, is fighting. Also, several units of the NM of the LPR and DPR are involved in this direction.
The parties actively use artillery and pull together reserves. The special forces units of the Russian group "O" carry out raids on the rear of the enemy, destroying the personnel and equipment of the Armed Forces of Ukraine.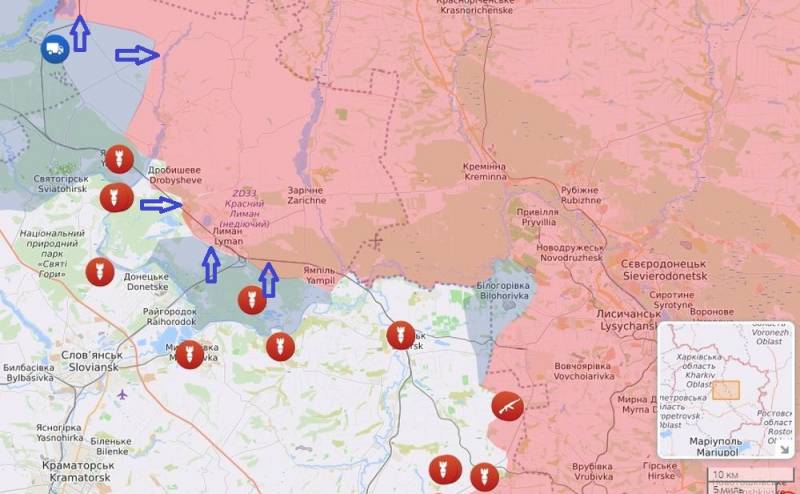 The capture of Krasny Liman (Liman) will enable the Armed Forces of Ukraine to develop an offensive against Svatovo and Krasnorechenskoye from the south for subsequent control of the vast territory of the LPR up to the Krasnaya River. Therefore, the RF Armed Forces and allied forces are trying to prevent such a development of events.