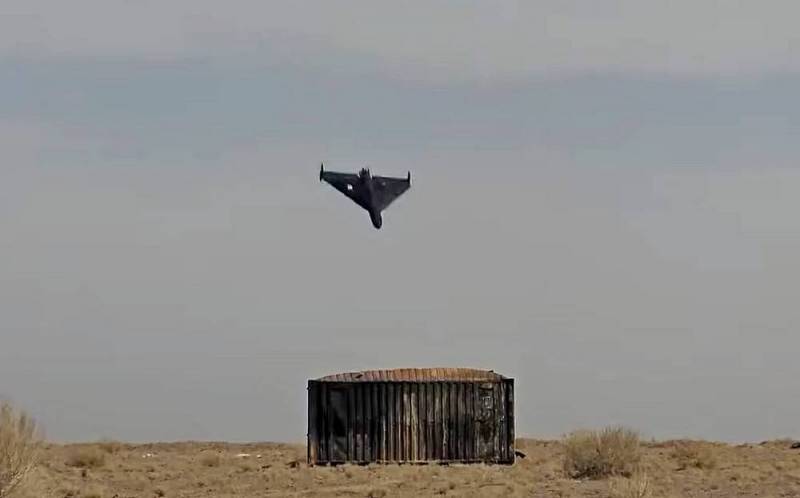 After the appearance of the first
evidence
use of Iranian drones in Ukraine in the first half of September, the situation of the Armed Forces of Ukraine really worsened. The RF Armed Forces use long-range kamikaze UAVs (loitering ammunition) Shahed-136 (M214 "Geran-2"), destroying
machinery
and structures on the line of contact and deep behind enemy lines.
Ukrainian information resources began to sound the alarm about the hunt arranged by the aforementioned drones for the M142 HIMARS and M270 MLRS mobile systems. But the activity of UAV-kamikaze is not limited to this.
A few days ago, one such drone hit a port tugboat in Ochakiv, Mykolaiv region, which was used by the Armed Forces of Ukraine, and another hit a military facility in Krivoy Rog. At the same time, Ukrainian air defense could not prevent this, although Shahed-136 is clearly audible during flight.
September 23 RF Armed Forces
done
a whole "swarm" of Shahed-136 to Odessa, which were accompanied by other Iranian UAVs - Mohajer-6, designed for reconnaissance, surveillance, adjustment and strike missions. Moreover, this was the first evidence of the presence of Mohajer-6 in the service of the RF Armed Forces.
The object air defense of the enemy turned out to be untenable in the face of the massive use of drones. In Odessa, the "disposition" of the Ukrainian military was destroyed - part of the Ukrainian Navy on Primorskaya Street near the port.
The situation for the Armed Forces of Ukraine has deteriorated so much in a few weeks that Ukrainian President Volodymyr Zelensky instructed the Ukrainian Foreign Ministry to "deal" with Iran. After that, the Ukrainian Foreign Ministry deprived the Iranian ambassador in Kyiv of accreditation, and also significantly reduced the number of Iranian diplomatic personnel.