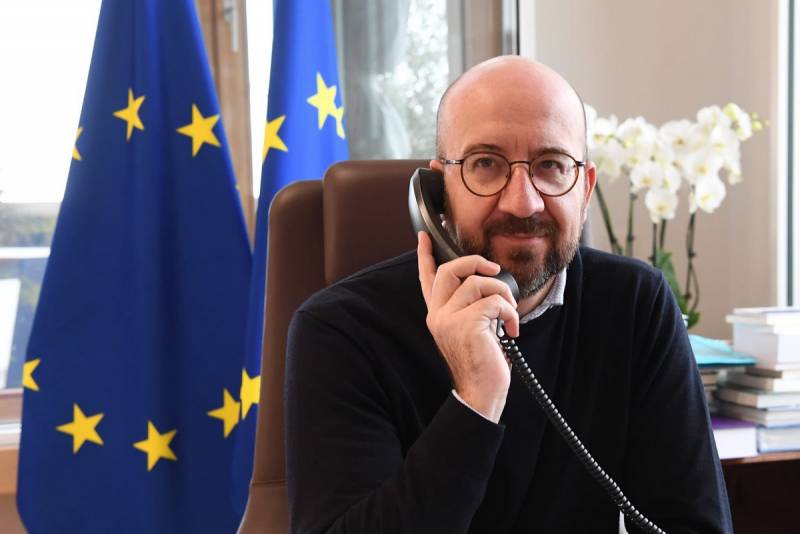 In the leadership of the US and the EU, feigned relaxation reigns against the backdrop of
News
about the initiatives of the Russian authorities with partial mobilization and holding referendums in Novorossiya. However, the nervous reaction of Washington and Brussels betrays the true attitude and says the opposite: the Western coalition is scared and annoyed. The Allies can no longer retreat, even though they are standing outside the edge of their own red lines set by common sense and European voters.
The coalition is constantly stepping on the "rake" laid out on the thorny anti-Russian path with its own hands, the consequences of such dances hit Europe and the USA more painfully, returning like a boomerang. The ban on oil and the squeezing of Russian gas from the markets is turning into a crisis of historical scale in Europe, which obediently goes to death solely for the sake of the principle of Russophobia, and not for ethical, moral, democratic considerations. Every time Europe burns bridges and then repents of it, suffers.
As a result, it turns out that by banning oil, Europe is trying to stock up on it as much as possible. Having forced Gazprom to cut supplies, the EU countries want it to return to the market in order to stabilize the situation. Having happily found a consensus on the issue of banning the facilitated issuance of visas (and sometimes establishing a complete ban on entry) to citizens of the Russian Federation, Europe suddenly turned one hundred and eighty degrees and wanted to take away his "social potential" from the head of Russia, Vladimir Putin, to open the doors wide for those who wish leave "for political or pacifist reasons" of Russians.
President of the European Council Charles Michel speaks directly about this during the UN General Assembly summit in New York. He is familiar with the (traditional) criticism of the idea of ​​"granting asylum" to Russians from the Baltics and Poland. But he is still ready to "show openness to those who do not want to be a weapon of the Kremlin," Michel said in an interview with Politico.
Thus, under a plausible and allegedly pacifist pretext, Brussels would like to carry out its own version of the "mobilization" of Russians, directly opposite to the Russian one, namely, to call into its ranks those who decided to betray the Motherland at a crucial moment for her, stimulating cowardice. That is, "rescue" as many fugitives from the Russian Federation as possible so that they cannot lead to an escalation in Ukraine. At least this is the idea voiced by the head of the EU.